Disclosure: This post may contain affiliate links, meaning we get a commission if you decide to make a purchase through our links, at no cost to you. Please read our disclosure for more info.
Christmas is around the corner and let's be honest, we all love a good Christmas party. However, going to one and hosting one are two completely different things. If you have decided to have it at your place this year, you might be worried that one shindig will leave you completely broke. After all, when you are done shopping for cool gifts for kids, adults, and seniors in your family, you might not have a lot of money left to splurge on all those fancy decorations and Christmas treats. We can all agree that hosting this type of party can be a real challenge to your budget, but with a few simple tricks you will be able to avoid eating crumbs for the next two months.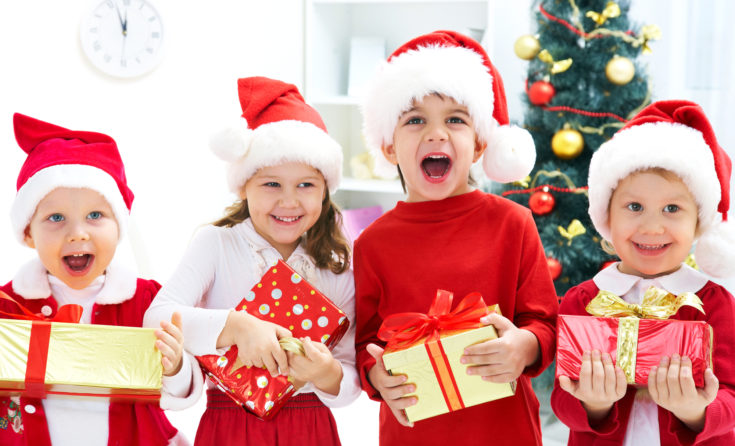 Here are several tips that will come in handy this Christmas.
Focus on things that count
Before you start buying things for your upcoming party, make a list of priorities. This is important in case the money runs out along the way. Your list will keep your head in the game, help you focus on the most important stuff and let you cut things from the bottom that don't matter as much.
Think about the guest list
If you don't have a big budget and yet you still want to organize a fun party for your loved ones, avoid throwing a fancy, black-tie event for 50 people with champagne and caviar. Instead, invite 10 of your closest friends and family members to your home and prepare a potluck dinner. The best thing about these smaller parties is that you will actually get to spend time with your loved ones, instead of acting like a catering service all night long.
Don't decorate the whole house
Maybe you wanted to decorate your house so it could be seen from the Moon, but if you cannot afford to do that this year, focus on high-traffic areas like the living room, dining room table, and front door. Also, there are so many decorations you can make yourself or with your kids, so check out YouTube tutorials and see how you can get that festive vibe without breaking the bank.
Don't hesitate to borrow things
One punch bowl might not cost that much, but when you have to get several bowls, trays, and cake stands, those bills can add up fast. These things are necessary if you want your holiday spread to look amazing, but you really don't have to spend a fortune on them. Instead, borrow what you can from your friends or check out thrift stores where you can find these things for a couple of bucks.
Ask your guests to bring a dish
When you are organizing a small, intimate party you are inviting only your closest friends who surely won't mind bringing one dish to your shindig. Since most people have their signature recipe they are proud of, cut down on your stress by asking your loved ones to bring their best dish to share. They surely won't mind helping out and you will have far less work in the kitchen.
Fancy invites are not necessary
Instead of wasting a ton of money on fancy invites, just send simple texts or emails to let your friends and family know that you are hosting a party this holiday season. However, make sure to notify them on time, since schedules can get crazy this time of year. Even if you start losing your nerves, just remember what Christmas is all about – spending time with your loved ones. Therefore just relax and enjoy their company, and even if something doesn't go according to plan you will have a funny anecdote to tell at your next gathering.