Disclosure: This post may contain affiliate links, meaning we get a commission if you decide to make a purchase through our links, at no cost to you. Please read our disclosure for more info.
90% of American children aren't eating enough vegetables. What's worse is that roughly one-third of vegetables that children do eat are white potatoes, usually in the form of French fries or chips.
If you have a picky eater in your house, you know that figuring out how to get kids to eat vegetables can be a real challenge.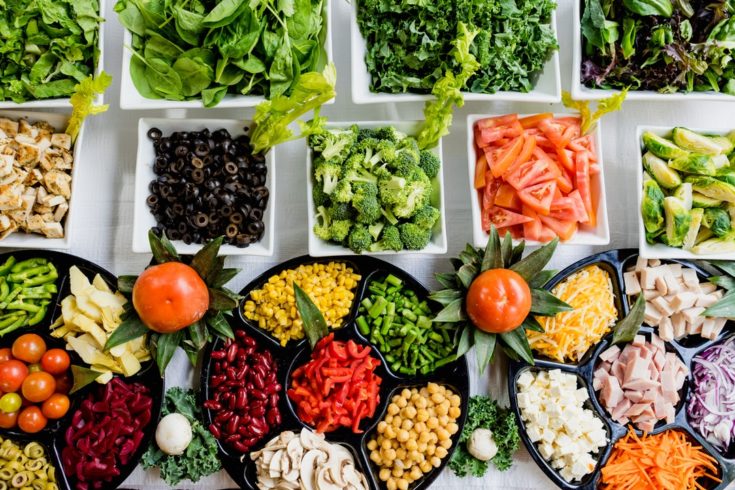 However, it can be done. By following a few simple tips and tricks, you can get your kids to enjoy a more well-rounded diet in no time.
Do you want to know more? Keep reading to discover our top methods for getting your kids to get their veggies.
Provide Them as Snacks
Do your kids ask for a snack after school or before bed? Instead of reaching for their normal snacks, consider giving them vegetables.
Many kids can be persuaded to eat vegetables when you make them more enticing. So, consider giving them peanut butter, ranch, or hummus to dip their veggies in.
You could also play with shapes to make them seem more fun. Instead of cutting bell peppers into strips, consider using a small cookie cutter to make stars or hearts.
Keep Them Ready to Eat
Once your kids get used to eating vegetables as snacks, make sure you keep some veggies ready to eat. Wash them, cut them up, and keep them in plain sight in the refrigerator. This will give older kids the chance to just grab them and start munching away.
Try Preparing Them Differently
Do you typically serve vegetables the same way every time? Children who avoid eating steamed or raw vegetable may be persuaded to give them a chance if they are prepared differently.
Consider oven-baking them with a little olive oil and seasonings. This will help give the vegetables a crispier texture and can cover up the vegetable taste in a healthy way. You could also try using a bit of melted cheese or butter to make them taste better.
Have Vegetarian Days
One of the best ways you can ensure you and your kids are getting enough vegetables is to have vegetarian days. Pick one day a week and commit to having a veggie-packed meal.
Consider making a vegetarian version of your child's favorite food, like veggie burgers, tacos, or chili.
Incorporate Them into Recipes
Of course, you don't have to go full-on vegetarian to sneak those veggies in. There are tons of ways you can hide vegetables in your child's meals.
Consider grating cauliflower and mixing it in with mac and cheese. You could also throw some spaghetti squash in with regular pasta. Spinach or peppers can be chopped up finely and mixed in with pizza sauce.
One of the best ways to incorporate veggies is to blend them in a fruit smoothie. The taste of the fruit will overpower the vegetables, but they'll still be getting all those vital nutrients. If your child would avoid drinking it due to the green color, consider putting it in a solid cup with a lid and straw or give it a fun name, like a Hulk or Shrek smoothie.
Let Your Kids Be the Boss
You've probably noticed by now that kids of all ages love being in charge, whether that comes in the form of dictating their poses during a baby photography session or deciding what to wear. Sometimes, refusal to eat vegetables is merely them trying to be in control.
To get around this, consider letting your kids be the boss. Take them to the grocery store, and let them pick out what vegetables your family will eat that week.
You could also do this day-by-day. Stock up on a variety of veggies, and ask your child which one they'd like for dinner that night. When given a choice, they may be more likely to eat it.
Have Them Help Out in the Kitchen
Another great way to help your kids feel in control is to have them help out in the kitchen. Have them make the salad or toss the veggies in olive oil and seasonings.
Making this a fun experience will also help them have a more positive attitude towards vegetables.
Be a Good Role Model
It's no secret that kids mimic the behaviors they see. So, if you're constantly snacking on chips while telling your kids to have vegetables, they'll be more likely to rebel.
Instead, make sure you're being a good role model for healthy eating habits. Eat plenty of veggies during meal times and share healthy snacks with your kids after school or before bed.
Kids also look at peers when deciding how to act. If you have a niece or nephew that likes vegetables, consider asking if your child could stay for dinner. Seeing their cousin munch down on veggies could be enough to convince them to at least give them a try.
Keep Trying
When your child seems set on not eating vegetables, it can be tempting to just throw in the towel. However, the more your kids eat vegetables, the easier it will get.
People acquire tastes for various foods through repeat exposure. To your child, that piece of broccoli may seem bitter or have an unusual texture that causes them to avoid it.
But by continuing to try it, they'll gradually get used to it. Over time, they may even come to like it.
How to Get Kids to Eat Vegetables
Getting your children to eat their veggies doesn't have to be a constant battle. By following the tips above, you can get them eating healthier in no time. From preparing them as snacks to being a good role model, there are plenty of ways to learn how to get kids to eat vegetables.
Are your kids always grabbing for sugary treats? Then check out these tips for reducing sugar intake today.