Disclosure: This post may contain affiliate links, meaning we get a commission if you decide to make a purchase through our links, at no cost to you. Please read our disclosure for more info.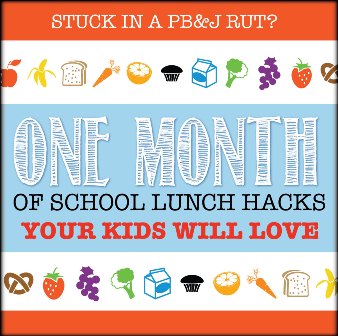 When my twins were babies, I swear we tried every kind of baby formula made to find one compatible with their irritable little bellies since they both had Necrotizing Entero Colitis. As they grew up, we still had to monitor their food intake as Macy couldn't have anything with milk soy protein in it, and Mallory actually needed extra caffeine. So you'd think they'd grown up to be picky eaters, but not so. In fact, it's my other two children that are my picky eaters!
Taylor, now in college, and Tatym in highschool, both still prefer to pack their own lunch for school than to eat at a school cafeteria. Knowing that, I'm checking out this free meal planner from Coupons.com that includes easy-to-follow lunch ideas, printable menus, shopping lists, helpful tips and more.
Download the printer version and/or learn more here.
Disclosure: I have been provided with compensation for my time spent creating this post. All opinions are 100% my own.