Disclosure: This post may contain affiliate links, meaning we get a commission if you decide to make a purchase through our links, at no cost to you. Please read our disclosure for more info.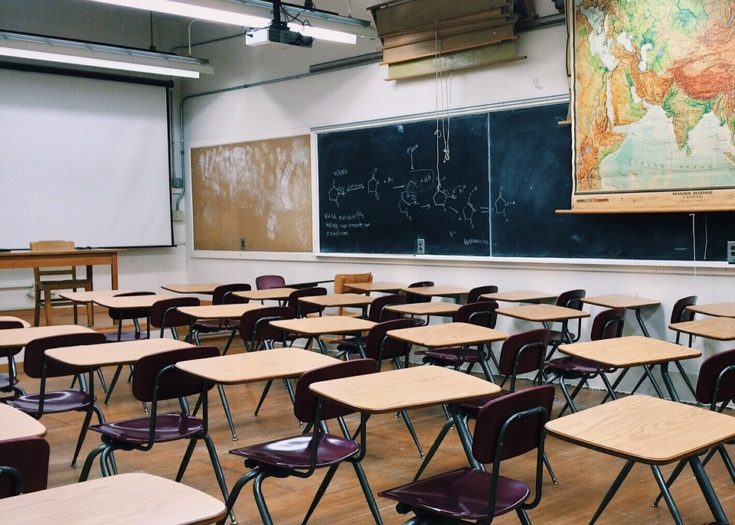 School is one of the most important parts of your kids' lives. Not only will they learn how to interact with their peers, and even develop a passion for certain subjects, but it also plays an important part in their journey towards adulthood. However, as much as your kids might love their teachers, the reality is that they will not be able to learn everything that they need to set them up for their adult lives in the classroom. So, it is up to you as a parent to take learning out of the classroom and give your children the support that they need to take on crucial life lessons, deepen their understanding of complex life events and even teach them how to become a mature and well-balanced individual.
Remember, when you are taking learning into your own hands, then you need to keep it is as fun and light-hearted as possible, while also making sure that your kids are engaged and ready to listen to what you have to say. When it comes to learning crucial life lessons, your kids will experience these on their own, but there is no reason why you cannot begin to open the dialogue with them as a parent. If your children do not enjoy school, then make sure that you keep your home learning varied and exciting. For example, teaching your kids about the value of money could involve a trip to your local store, while if you want them to further their studies at home then make the most of apps on their smartphone or tablet rather than giving them a pile of books to read. Keep your lessons light and entertaining, and soon your kids will be pestering you to learn even more.
Field trips
If you are looking for interesting ways to take learning out of the classroom, then there is nothing better than turning one of your usual family days out into a relevant field trip that the entire family can enjoy. If your kids are learning about a particular period in history, then why not check out what is on at your local museum or historic site of interest and pack a picnic. While, if your little ones are learning more about nature and how to make sustainable choices, you could arrange a hike in your local, national park or even visit a nature reserve where you can try to spot and identify local wildlife. Keep costs down by preparing sandwiches and snacks at home – that your kids can help you to prepare – and you could even create your own worksheets at home. Remember though, that you want to make the day as different from school as possible, so try to keep learning activities short and engaging, so that your children do not actively realize that they are having a lesson while they are out and about. Plan a field trip if you want to take learning out of the classroom, but have to include other family members also.
Use what you have at home
If you are looking for fun and educational activities for your kids, then begin by making use of what you have at home and in your local neighborhood. Turn off the television, and get your kids outdoors and involved in your gardening and conservation home projects, so that they can begin to care for their own fruit and vegetables or even plant their own trees. You could also consider using journaling with your little ones, ideal if they find it hard to discuss how they feel or are shy. Plus, this will enable kids to develop their creative writing skills and spelling. If you have a close relationship with your kids' grandparents, then they can also help in the home learning process. Family members from different generations will have a different perspective on life, ideal if you are trying to open your children's minds and help them to view the world through a new lens. You can even create your own fun learning lessons at home, such as getting your kids in the kitchen to help you prepare an entire nutritious meal for your family from start to finish. By weighing out ingredients and chopping and preparing different items of food, they will learn about food hygiene and also have a delicious recipe that they can prepare for you all to enjoy at some point in the future.
Online resources
Luckily in today's digitalized world, there are now even more resources, blogs, and tips that you can use as a parent to improve childhood education. The Internet is the ideal resource for you to take time to surf and research into topics with your child, but do provide them with an adequate level of supervision so that you can monitor the sites that they are choosing to visit. You could also download and use apps on your tablet or smartphone that will enable your kids to improve their basic numeracy and literacy skills. However, it is advisable that you monitor their usage so that they do not become too dependent on technology to improve their overall learning experience. You can also make the most of sites such as Well-Trained Mind that can provide you with resources you can discover more about. Finally, if you have any doubts or concerns as a parent, then be sure to look at online blogs and resources for yourself. This is the ideal way for you to pick up hints and tips from other parents, and exchange any ideas or tools that you have used that have worked well with your own kids. So, make the most of technology, but do keep use in check, so that your kids do not become square-eyed!
Keep it creative
Finally, if you are looking to take learning out the classroom, it is up to you to keep it creative. You can go as wild and over the top as you like when it comes to exploring new and entertaining ways to keep your kids active and engaged. From painting and creating collages of their favorite foods, to discuss nutrition and diet habits, to using chocolate money to teach your kids about the value of money make sure that you try to get as creative and fun as possible. Similarly, if you are trying to create a study space at home, then make sure you provide a light and airy environment in which your kids can explore and develop their ideas, or even completed their homework. It is important that you make any home activities as creative as possible so that learning remains novel and fun.
Music is also an ideal tool for you to use to keep your kids engaged and excited about learning new things. If they already play a musical instrument, then why not create your own home band and put on a concert for family and friends? While you can also use music as a background tool for your kids to get creative. From teaching your kids about timing to exploring the meaning of the lyrics in their favorite song, put on some music, and your entire family can get up and moving while they listen.
Even if your kids love attending school, they cannot learn all of life's valuable and varied lessons inside the classroom. So, it is up to you as a parent to explore the fun and engaging ways to get your kids switched on while they are at home, without them feeling like their weekends and evenings are being taken over by lessons and homework. Make sure that you create a safe and special space in which your kids can complete their home learning, and be sure to make it as different as possible from their school day. You could begin by planning a field trip or fun day out with your entire family that is somehow relevant and engaging for your kids. From visiting a museum or a historic site to exploring nature or the local aquarium, your little ones will love learning and spending time with you while you are out and about altogether. You can also save money by making the most of the resources and tools that you have at home – and this does not just have to mean books either. Try getting your kids cooking in the kitchen, spending time with their grandparents or even through painting and journaling, your little ones will learn different new and essential skills. Be sure to let your creative juices flow, and allow your mind to explore different ways to learn and share with your little darlings. Make the most of technology too, but remember that moderation is key. Finally, try using music to get your kids to learn new skills and engage and interact with songs and lyrics.
When it comes to taking learning out of the classroom, it is up to you as a parent to explore and try out a range of ways to help get your kids engaged and entertained – without them even realizing that they are!