Disclosure: This post may contain affiliate links, meaning we get a commission if you decide to make a purchase through our links, at no cost to you. Please read our disclosure for more info.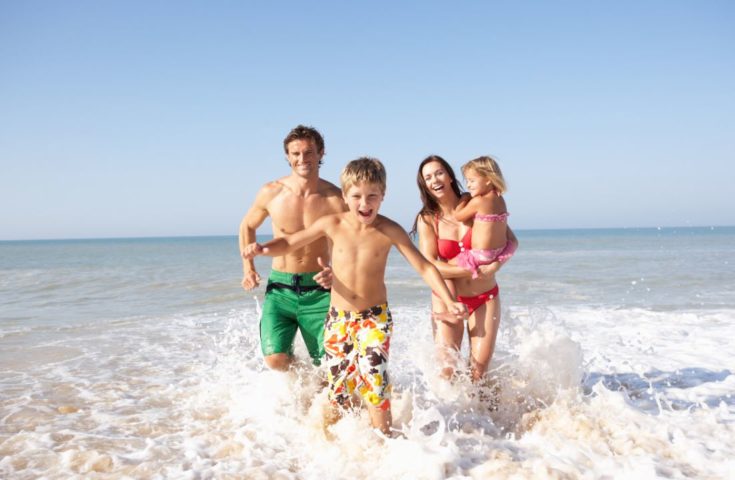 Traveling with small children is inevitably going to be a stressful feat to perform, but it doesn't have to leave a negative impact on your whole trip. There are some proven ways to ensure that your next trip with toddlers is going to go a lot less stressful, if not totally according to plan. So, without further ado, here are 7 ways to make traveling with toddlers less stressful:
1. Keep a cool head and take your time
The first you should do in order to make sure that you don't run into unwanted situations is to take your time, and get the situation under control and set the pace for the scenery. Toddlers are prone to tantrums and like to explore their surroundings, which is why it's important to be aware of the time consumption in advance and keep a cool head.
2. Book your accommodation in advance
The simple truth is – although you might have liked a bit of adventure that finding accommodation on the go brings with itself, when you have children, you probably just do not want to deal with the additional hassle. Finding your accommodation will be the key factor in your travel plan if you are planning on making your next family trip a breeze.
3. Arrange Comfortable Transportation
Arranging transportation is the next logical step in planning your next family trip. Depending on the location of your destination, the distance and the number of people traveling with you, you might want to choose between several different transport options.
If your next trip is going to be intercontinental, you should set some time aside to look for suitable flights. If you are booking some time in advance, chances are that, with a bit of effort, you could easily find affordable tickets, with reputable airlines.
However, you are traveling by road, you might want to consider not driving this time, but hire a transportation service instead. This will allow you to spend more time focusing you your children, as well as provide a way to travel comfortably.
4. Choose the right bag
Depending on the various activities you've planned for your trip, you will have to bring a number of items needed for those activities. Choosing a right suitcase or a bag for all the stuff you'll need is never easy, so you should look to choose one that gives you the most benefits. Those benefits are usually measured by the overall functionality of the baggage. Getting a traveler's backpack is always a great idea, as it provides you with a certain level of mobility.
5. Pack Smart
Packing for the occasion is essential in making your travels stress-free. You should look to always have the essentials on hand, but also to pack as lightly as possible. It might be a good idea to leave behind everything that you can get at the destination you will be arriving at.
6. A plan is nothing, but planning is everything
After all that careful planning, you would do well by yourself to remember that a plan is only valid until the actual trip begins. Sure, planning is important, as it will allow you to include your kids on your trip early, as well as ensuring that you are providing them with a comfortable way to travel.
7. Relax and enjoy your trip
Last but not least, you should look to relax and enjoy the time spent traveling with people who are dearest to you. If you did all the previous steps, you are surely bound for a wonderful travel experience.