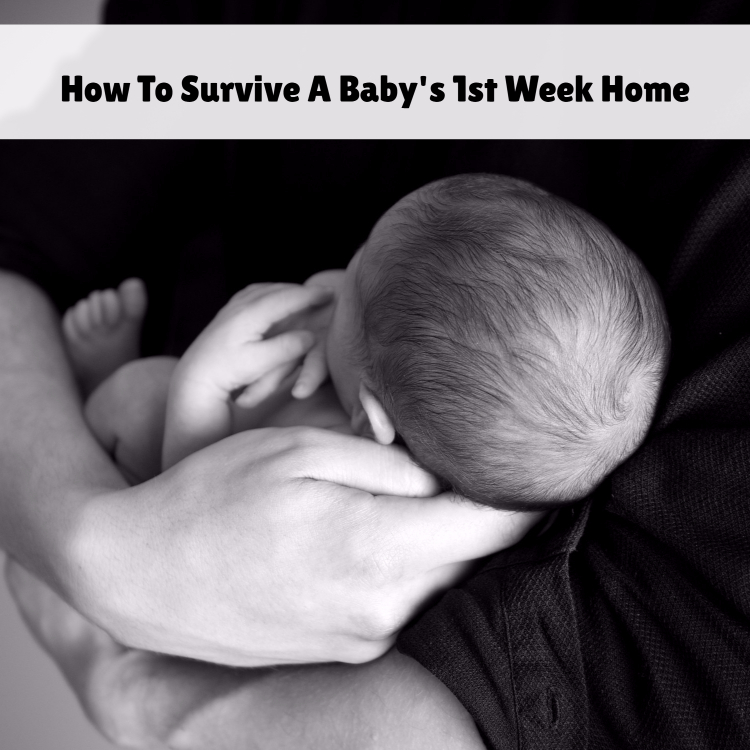 Are you expecting your very first child? Right now, you are most likely experience a combination of excitement and fear. Being a new mom will be one of your happiest moments in life. It can also be one of your scariest moments in life. The truth is, the first few weeks of the new baby's life will be very hard. There are so many things that will be going on at once. After childbirth, you will most likely want to spend days in bed, resting and recovering, but you cannot do this. You will have a newborn little baby that depends completely on you. Everything that is going on at once can be frustrating, overwhelming and scary. To make baby's first few weeks more survivable, all that you need to do is follow the advice of real moms who have been in your shoes before. Below are some tips that can truly help you survive the first few weeks at home after the baby is born.
They Say Sleep When Baby Sleeps for a Reason
Many moms do not realize just how important this is, but it is one of the most important pieces of advice that you can get. Newborn babies sleep throughout the day and they do get a great deal of sleep. However, newborn babies wake up crying, hungry, or in need of a change every couple of hours. That means there will not be a time when you can get the standard eight or nine hours sleep that you need. If you do not get enough sleep, you will be exhausted, irritable, and downright at your wit's end. During the first few weeks that you bring your baby home, make sure that you as the mom are sleeping as often as you can when that precious little one is sleeping as well. You will be glad that you took this advice.
Take Some Time for Yourself
Most new moms feel like they have no time for themselves anymore, and they feel like all that they do is put all of their energies toward the baby. This is very much the case, but it can wear you down and make you feel very downtrodden. As soon as you feel up to it physically, take some time to do something for yourself. Leave your baby with its dad or with grandparents who will be more than happy to get time with the little one. Take you time for about an hour or so. Try going to get a manicure or a massage. Go get your hair done or get a facial. Just taking some time for yourself will lift your spirits a great deal.
Choose Clothes that Make You Feel Good
You have spent the last nine months having to wear maternity clothes and not feeling very good about your body. It is time that you feel good about how you look. You may be thinking that this is impossible since your body is still recovering and you are still carrying baby weight. However, you can find clothing that will look good on you and that will make you feel good about yourself. Look for figure flattering shirts. There are plenty of nursing tops that are wrap shirts or that include ruching. These details will flatter your figure all the better. When you feel good about how you look, you will be better prepared to meet the day with a smile no matter how tired you may be.
The first few weeks of your time at home with baby can be tough. However, you can survive them, and you can do so with grace. All that you need to do is follow the advice above. It has worked for other moms and it will work for you.