Disclosure: This post may contain affiliate links, meaning we get a commission if you decide to make a purchase through our links, at no cost to you. Please read our disclosure for more info.
Quite often, children can act like monkeys when there's nothing exciting for them to do. Whether it's a rainy day or a sunshiny afternoon, keeping children amused can be quite a challenge. Some parents opt seek to keep their kids entertained by allowing them to watch endless TV shows, playing video games, and other mindless activities. While these activities are fine on a limited basis, here are some alternate activities to help children have a blast.
1. Jungle Exploration
Take a trip to a wooded area and allow children to pretend they are in the jungle. Encourage them to make huts and other such shelters out of twigs, twine, and fallen leaves. Making mud sculptures on the ground using stones, pebbles and of course, mud. If there happens to be a brook or stream nearby, they can have leaf races or stomp through the water.
2. Paintings
Kids frequently like to be make messes of all kinds. You can make fluffy paint out of shaving cream by adding a few drops of food coloring or washable finger paint. Place a piece of copy paper on a tray and use a toothpick or paint brush to make works of art. Make sure the children wear old clothes.
3. Cardboard Village
Gather cardboard boxes of all sizes and shapes. Encourage the children to build a village, a castle, or a fort, any structure that might enter the mind. Include markers or crayons to add additional details.
4. Slip 'N Slide
Make a slip 'n slide with a painter's tarp. Slather with shaving cream or fruit-scented bubble bath for slippery fun. Make sure to monitor children to protect against dangerous behaviors.
5. Campfire
Roast hot dogs and marshmallows over an open campfire using wire hangers or sticks and pop popcorn inside of an aluminum foil wrap. Finish the activity with some sticky, sugary s'mores with bananas added inside.
6. Jungle Gym
Children love to go to the park to release some of their pent-up energy. Jungle gyms and play sets are so much fun for children because they can jump, climb, run, and hang upside down like the little monkeys they are. Swing sets, like those at Tree Frogs Wooden Swing Sets Factory create non-stop fun and healthy living for kids. As an added bonus, gyms and play sets can make an excellent addition to your own backyard for year-round fun.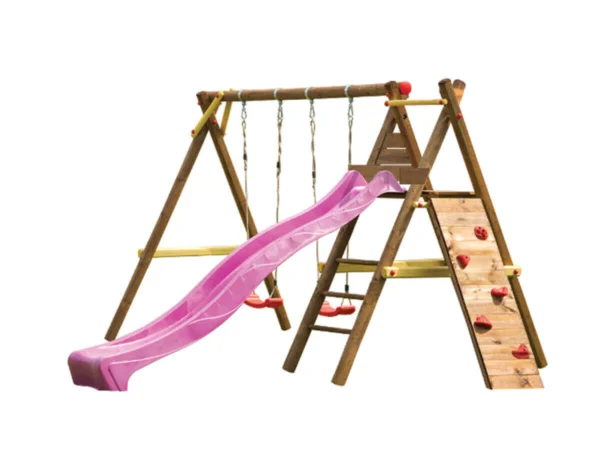 There are endless possibilities to keep children fascinated. Children will love monkeying around with these special activities and will never be bored again.