Disclosure: This post may contain affiliate links, meaning we get a commission if you decide to make a purchase through our links, at no cost to you. Please read our disclosure for more info.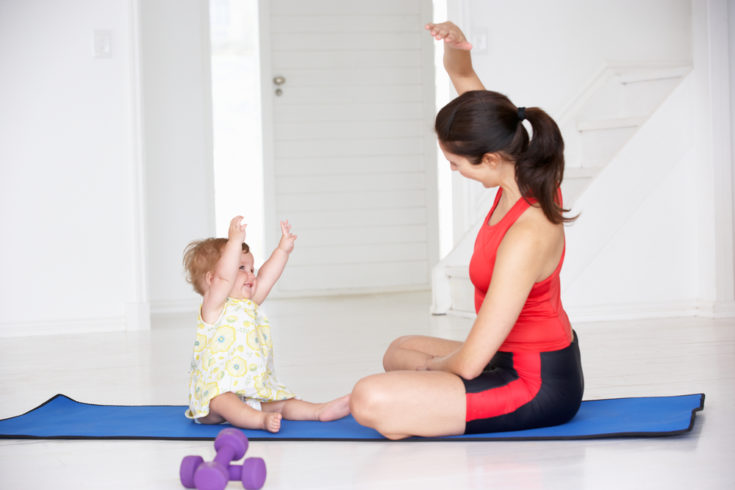 Physical activities like play and exercises do not only promote a healthy lifestyle for your kids, but they also refine their motor skills. Additionally, kids who are physically fit have better sleep and can highly tackle everyday challenges emotionally and mentally.
Parents should encourage children to be physically active even during their infancy. But of course, it's up to the extent of your child. Never force your child to do stints if he or she cannot carry out the activity. Rather introduce and encourage them to take part of it. But most importantly – make it FUN!
Here are some physical activities geared for your child at his or her age. These useful tips to parents and child will put the smile on them!
Infancy to one-year-old
It's the perfect time to let your children develop their motor skills like pincer grasps, lifting heads, crawling, sitting, and even standing! How to encourage babies to move?
Tummy time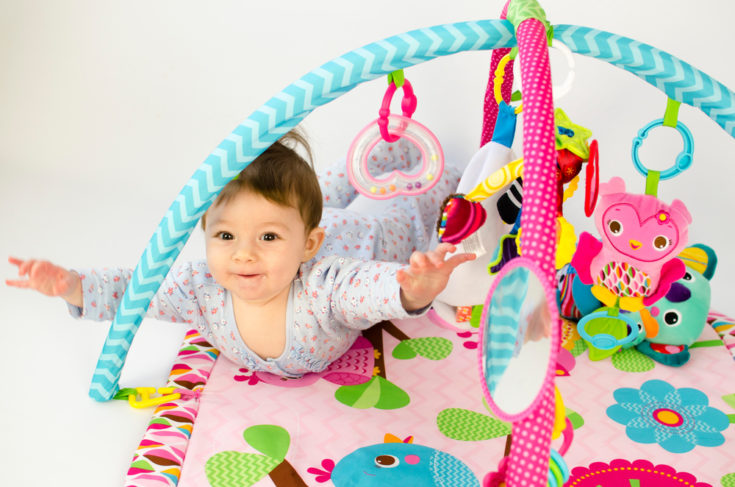 It's the best starter game for children to lift their heads, grab, and crawl, on your belly or a soft, safe space on the floor. Here are some ideas and variants:
Talk, sing, or call your baby, when he or she is tummy down. Your child will automatically try to locate you and would follow your voice. Eventually, your kid will reach out to you through crawling!

When your baby is tummy down, put some toys in front for the kiddo to grab. It will improve the pincer grasp skill while honing their coordination and strength when crawling.



Just remember, don't let your child go tummy time without adult supervision and for longer periods of time! They may get uncomfortable with the position.
Pointing or grabbing game
Would your child want to have some Cheerios? It's the first baby solid food for your kid! You can have your baby sit down on his chair and spread some Cheerios. It might be messy, but his grasp and arm coordination will improve.

You can also try having your child sit on your lap and point at things which your child will also follow. He or she will gently turn her head to the side, front, up, or down, and may reach to whichever you are pointing at.
Help baby stand
If you want your child to start standing up, you can support him or her by holding them on your lap. Hold your baby's hips or hands when you are trying to introduce the concept of standing up to him or her.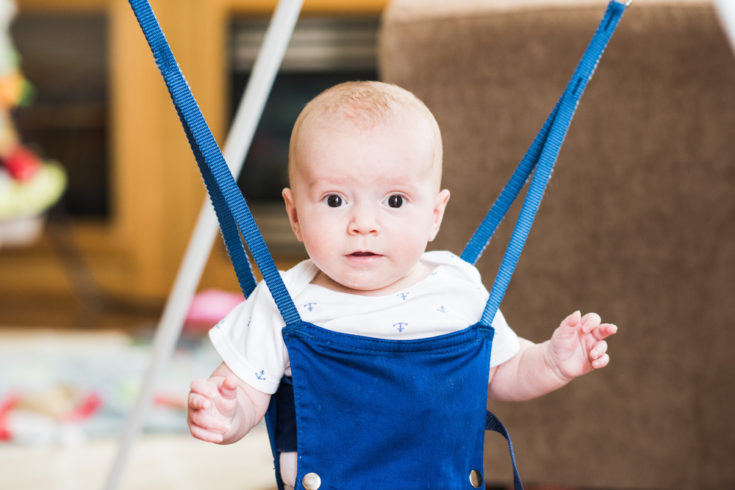 You can try bouncing your child on the floor, bed, or your lap to stimulate movement and to strengthen his legs. A baby jumper will do the trick, especially when you're busy and your kid needs entertaining and exercise.
Baby walks
If you want to stimulate some walking skill, parents can try playing catch or assist in cruising their child within a safe room in the house. How about a push toy as well? Those little carts can guide your child when walking!
When the baby turns a year old, you can still use these activities to improve his skills.
Two to five years old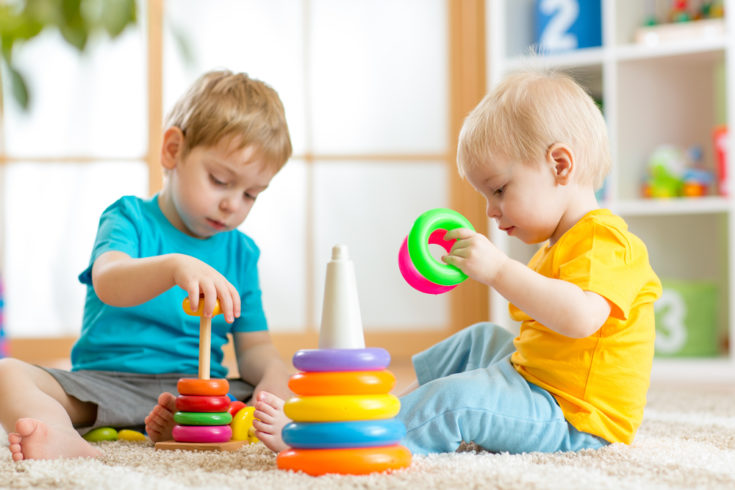 Young tots should be active every day; after all, they're kids! At two years old, they can play as long as an hour, and a half and parents can gradually increase their play time to three hours per day. Try practicing their running, jumping, or climbing skills with these gun games.
Catching bubbles
Who wouldn't like to catch bubbles? Even adults will be mesmerized upon seeing a bubble, and that's no joke! Catching Bubbles is a fun way for your child to run, grasp, and even jump when he or she is looking for bubbles to pop. Not to mention, it will likely hold your child's attention for so long.
[amazon_link asins='B0076ZX6BC,B00B4AOIE4′ template='CopyOf-ProductGrid' store='preemietwinswp-20′ marketplace='US' link_id='a53a850b-40c5-11e7-9ac0-a50aa1dad78f']
Hopscotch or 'The Floor is Lava!' Game
Want your kid to skip, jump, sprint or hop? Try two of these games by grabbing a chalk and draw boxes or other weird shapes designating the boundaries of the game. For hopscotch, draw boxes and numbers for your child to have a go with it. For lava, chalk or a string will do for your kid to know which floor or tile will he step on and avoid. The two games do not only improve his physical condition but his mental alertness as well.
Play ball!
Even a normal ball will do. You can throw it to each other and play catch. For more challenging kid-friendly games, playing tennis, badminton or table sports will be nice to introduce as well.
[amazon_link asins='B0000C863K,B00SOU87PS' template='CopyOf-ProductGrid' store='preemietwinswp-20′ marketplace='US' link_id='b2af30da-40c5-11e7-abe8-1fdfc95e01fc']
Turning the beat on
There are plenty of toy instruments your child may be interested in playing with. Banging on his guitar, piano, or drums will make your kid active by dancing around. And by dancing, you can encourage your child with some grooves to follow.
There are plenty of other variant games for kids at this age group. All you need is some creativity profoundly sparked with imagination!
Ready for some active sports?
Children above five years old can join some activities like sports to help them get in shape. Your little girl might be eyeing some ballet lessons or hit that taekwondo belts. Your tyke might also be into basketball, swimming, or dance class! There are activities and workshops geared towards their age and parents might consider signing them up.
Keeping your child healthy and tip-top shape with physical activities is imperative. However, always guarantee their safety first and avoid pushing them to their limits. Have fun with it and see that your child loves it too!