Disclosure: This post may contain affiliate links, meaning we get a commission if you decide to make a purchase through our links, at no cost to you. Please read our disclosure for more info.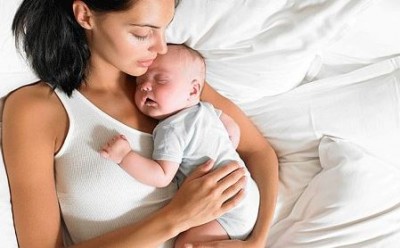 The birth of your child is one of the most anticipated events in a person's life. When something goes wrong during the pregnancy or birthing process, the results can be incredibly devastating and life-altering. Your child and your entire family will be affected for a lifetime. While your child may have to struggle to accomplish everyday tasks, you will be left with the financial and emotional toil of caring for a child with special needs. You should know that there are steps you can take in order to provide financial security for handling your family's needs related to the injury of your baby.

Examples of Birth Injuries

There are a number of complications that can occur during the birthing process, though birth injury is actually quite rare in the United States due to innovations in technology and modern medicine. That's why it's important to investigate when such a rare situation as your family's unfolds.

Some examples of birth injuries that are seen are:
Cerebral Palsy

Lack of oxygen to the brain

Should dystocia

Anoxic brain injury

Infantile seizures or spasms

Undiagnosed preeclampsia

Spinal cord injury

Bone fracture

Severe jaundice

Erb's Palsy

Infant or maternal death

Reasons for Filing a Birth Injury Case

While you likely want to just get on with your life and may be reluctant to consider court action, it's wise to consult with an attorney to determine the cause of your baby's injury and whether you may be due some assistance in meeting future needs. Your family shouldn't be forced to shoulder a lifelong burden alone when it wasn't your fault. When medical staff do not recognize and treat serious medical issues immediately, there can be terrible repercussions.

How a Birth Injury Attorney Can Help

Birth injury attorneys are well-versed in the signs related to the most common incidents leading to complications. They are also able to gain access to medical tests and records that can provide insight into what may have led to the birth injury. These experts also know the statute of limitations on such cases and can ensure action is taken in a timely manner (Source: Philadelphia birth injury attorneys at Cohen, Placitella & Roth, and P.C.).

Seeking legal assistance in the event of a birth injury that leads to medical problems or even death is not selfish. Such action can ensure that you receive the help you deserve and can provide you with peace of mind.