Disclosure: This post may contain affiliate links, meaning we get a commission if you decide to make a purchase through our links, at no cost to you. Please read our disclosure for more info.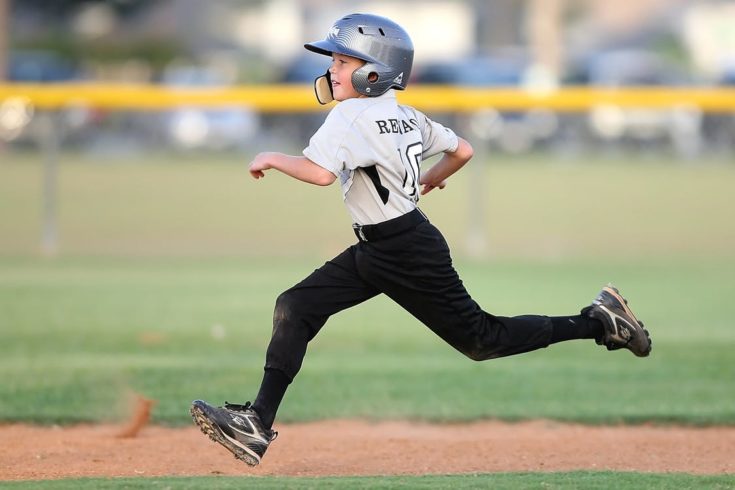 Parents can derive great pleasure and satisfaction by watching their child enjoy athletics. It can be extremely heartbreaking, however, to see your child suffer a sports-related injury. Dental injuries are extremely common when it comes to sports. That's why it's vitally important to make sure your child is practicing dental safety when it comes to playing all different types of sports. Here are some helpful tips for keeping your child athlete's smile safe.
Maintain Regular Dental Checkups
Child athletes can benefit from many of the same good dental habits as other children. This would include making sure they go to the dentist regularly to get their teeth cleaned and checked for cavities. Problems like gingivitis and tooth decay can cause pain that will distract your young athlete from their sport, their school work, and other daily activities. Worst of all, undetected dental problems can quickly become serious. Since an ounce of prevention is worth a pound of cure, it makes sense to take your child to the dentist for a checkup at least once every six months.
Practice Good Oral Hygiene
Following a healthy oral hygiene routine at home is at least as important as regular dental checkups. Make sure your child is brushing with a soft-bristle toothbrush at least twice a day. Each time your child brushes they should carefully clean each tooth surface, spending at least two minutes brushing. It's important to replace worn out toothbrushes every few months. Daily flossing and rinsing with mouthwash are also great habits for promoting your young athlete's oral health.
Wear Protective Mouth Guards or Face Masks
Whenever your child gets ready to participate in sports, it's important that they wear whatever protective gear is recommended for that particular sport. If no protective gear is offered, research on your own to see if dentists recommend any specific gear be worn for that sport. If so, you can purchase the protective gear and inform the coach that you want your child to wear it. Make sure to purchase the right type of mouth guard, face mask, or other protective gear for the sport in which your child is participating. Protective gear should be worn during both practices and games as injuries can happen anytime your child is engaging in sporting activities.
Properly Care for Mouth Guards
Many mouth guards are made of porous material. Look on the package or at the included usage instructions when you purchase your child's mouth guard. They should explain in detail the proper way to care for that particular type of mouth guard. It's crucial to properly wash and carefully store mouth guards so that they don't become a breeding ground for harmful bacteria.
Address Injuries Promptly
Even after you take all the necessary precautions, there's still a possibility that your child may suffer a dental injury while playing sports. If they happen to have a tooth knocked out and you can find the tooth, wrap it in soft fabric. Call to schedule an emergency dental appointment as soon as possible. A tooth that came out with roots intact may be able to be re-inserted into its socket. If the tooth was broken or chipped, it will probably need to be bonded. Over the counter pain medications can be used to help with the initial pain after an injury until your child can get in to get some dental care. Dental emergencies from sports are alarming but do not need to be a cause for panic. They can usually be addressed and fixed promptly. Try to encourage your child to remain calm and reassure them that their smile can be restored.
If your child plays sports, help them to have as enjoyable of a time as possible by taking these simple steps to encourage dental safety.