Disclosure: This post may contain affiliate links, meaning we get a commission if you decide to make a purchase through our links, at no cost to you. Please read our disclosure for more info.
Take away their screens and you're likely to hear "I'm bored!". Of course, we're talking about kids here, but, let's be honest that could probably apply to us, too.
It's time to get outside and have some fun with the family. Playing outside with your kids doesn't mean you have to shell out big bucks for an above ground pool or huge swing set. Those things are nice, but sometimes they're out of reach financially.
There are plenty of fun games you can make and play with your kids with items from the Dollar Store. No need to break the bank to have fun and make memories.
We've made a list of backyard games you can make with dollar store items.
5 DIY Backyard Games
1. Super Giant Tic-Tac-Toe
All you need to are the following dollar store items:
duct tape
flying disks/Frisbees
shower curtain
Use the duct tape to create squares on your shower curtain.
After that, you can also use some extra tape to put giant X's and O's on your flying disks.
Players can stand behind a throw line and just follow the classic rules of tic-tac-toe.
2. Mighty Treasure Scavenger Hunt
For this game, buy some fake coins at the dollar store or any shiny treasure-ish items you can find like a cheap gold box.
Hide these treasure items around the backyard.
You can let your kids find these items and the one who finds the most treasure wins.
You can also draw a treasure map for them to follow. Use the map to lead them to one large Pirate bounty and everybody wins! It's all up to you!
3. Frisbee in the Hole
Buy a bunch of Frisbees and repurpose an old cardboard box.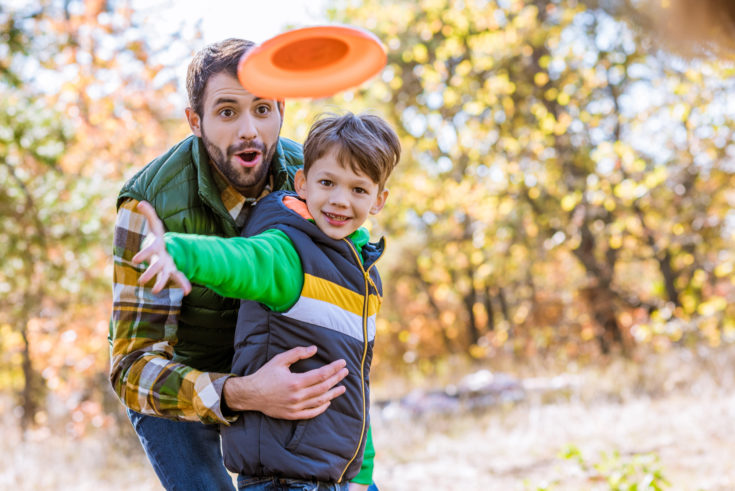 Cut a giant rectangular hole in the cardboard box. You can also decorate the Frisbees with paint or with colorful tape.
Make sure the Frisbees fit inside the hole but don't make the hole too large.
The goal of the game is to shoot as many Frisbees inside the cardboard box as you can. The one with the most number of Frisbees inside the box wins.
4. Water Balloon Fight
Get a pack of balloons you can fill with water.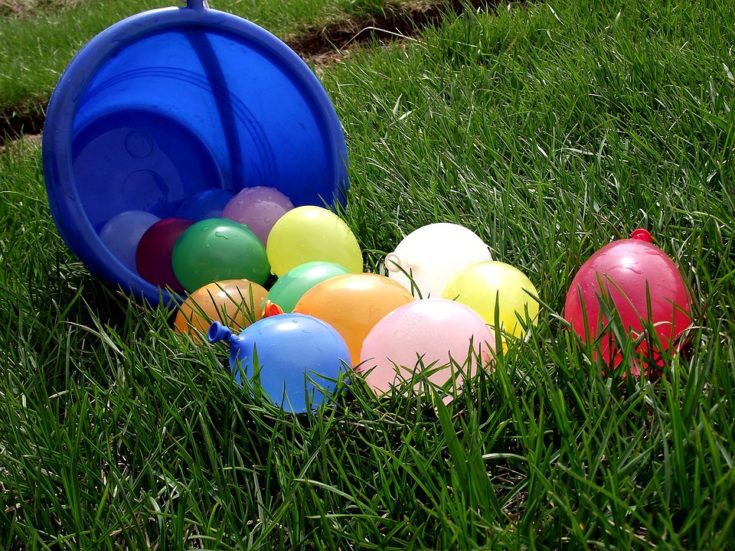 You can start with a simple game of toss. Players take a step back every time they catch the water balloon.
You can increase the difficulty by tossing more balloons.
The first one who gets wet loses.
Or have a giant war, find obstacles to hide behind as you lob water balloons at your opponents.
5. Oversized Memory Game
Buy a set of paper plates.
Write some matching letters or numbers on them and spread them over the backyard.
Watch your kids improve their memory skills as they play this giant matching game.
There are a lot of other games you can make. You just have to explore the potential of every dollar store item you can find.
Think outside the box and come up with games that fit your kid's interests and get out there with them. That's the prize – spending time with you.