Disclosure: This post may contain affiliate links, meaning we get a commission if you decide to make a purchase through our links, at no cost to you. Please read our disclosure for more info.
There's nothing more fun than a wedding. You're surrounded by awesome drinks and snacks, you get to enjoy a formal dinner with friends and family. You dance the night away. You play babysitter to your children…and there it is-game over!
On a more serious note, if you want or need to have your baby or toddler at a wedding, the key to their happiness (and yours) is comfort. You know how you feel when you're stuck in panty hose and heels for hours at a time!
While it's not ideal, bringing your baby to a wedding can be easier than you think. In addition to stocking a pretty massive diaper bag and putting lots of prep work into how you can be prepared for anything and anything; how you dress a baby is ultra-important too.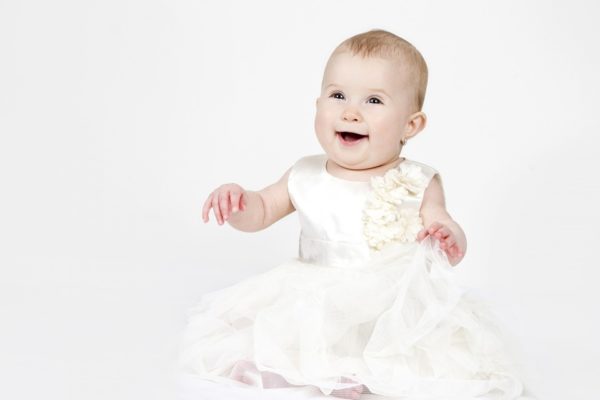 top-zaymov.ru
If you must bring a baby or toddler to a wedding, be sure to read on so you have success with getting them dressed (and keeping them dressed-shoes and all) for the duration of the event!
1. Have a Spare Set
First and foremost, you need to have a spare dress outfit on you. Period. There's too many kinds of "accidents" that can occur. The last thing you want is for your baby or toddler to trek around in a set of pajamas at a formal event.
I can speak personally about this tragedy. My son decided to have an explosion after drinking his bottle, and he spent the rest of the night dancing in his diaper. Luckily, it was my brother's wedding, and not a close acquaintance, so I wasn't overly embarrassed. However, it was horrific enough for me to never forget!
Keep a full spare outfit hanging in your car so it doesn't get wrinkled and you can run out and get it at a moment's notice. A wet bag and some disposable plastic bags are also great to have on hand so you can keep the soiled clothes sealed and contained in the wet bag. Online baby boutiques like Bitsy Bug Boutique are good examples of where to find spare baby and toddler outfit sets.
2. Skip the Headbands
Headbands are so pretty on little girls dressed up for a wedding. However, headbands can tend to really irritate a baby's head and hair when worn for a long time. While it looks posh and pretty, you can style your hair in different ways, using softer accessories (that also stay put better). Soft, stretchy hand bands look nice, as do small butterfly clips and barrettes. You may also just wish to style your little girl's hair with curls, and totally skipping any kind of formal accessories.
3. Double Up on Socks
For little boys wearing dress shoes, you may want to double up on socks, especially if they haven't broken their shoes in yet. Choose a soft and fuzzy pair that will withstand inflexible heels and sides. Band aids are also great to have on hand in case you need extra protection from rubbing.
Little ladies can get a layer of Vaseline rubbed on their feet prior to slipping on their dress shoes. This will add some protection to their delicate skin. You can also pick up a pair of mini socks, which covers the toe and heel, but that won't stick out past the dress shoe line.
4. Look for Onesie Features
Dressy onesies are a great option if you are bringing a baby to a wedding. This allows for easy access during diaper changes. It allows you to pair it with a tutu bottom which can slip on or off. You can also add a dressy top over top and remove it if your baby gets hot or uncomfortable. This layering technique is ideal and helps you remain calm, cool, and collected.
5. Use Clip on Ties and Bows
Who wants to fiddle around with trying to tie a bow or tie to a squirming baby boy? Always opt for clip on accessories (this even goes for girls) so they look nice, stay comfortable, and so it's easier on you!
I've actually seen clip on pacifier necklaces that are dressy and functional for little girls! It keeps their paci off the floor, but serves as a stylish fashion statement too!
Overall, as a mom I've learned that it's all about accessories when dressing up a baby for a wedding. The most you accessorize simple outfits, you can keep your baby calm and comfortable.
Be sure to consider the five tips (plus bring snacks-lots and lots of snacks) before you attend another wedding with your little one in tow!