Disclosure: This post may contain affiliate links, meaning we get a commission if you decide to make a purchase through our links, at no cost to you. Please read our disclosure for more info.
You're having a baby! Congratulations!
There's nothing in life more exciting than welcoming a newborn into your world. There are plenty of things you'll need to do to prepare for the special arrival.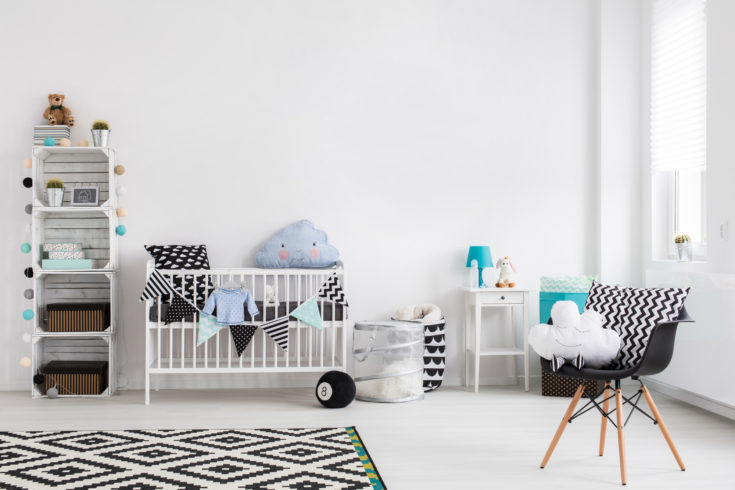 Preparing your baby room requires a ton of details that need to be perfect. This article takes a look at baby nursery essentials that every new mother should have ready before bringing your bundle of joy home for the first time.
Keep reading to get the inside scoop on baby room furniture and other essentials you can't do without.
Baby Crib or Bassinet
The most important item in your nursery is obviously the baby crib. This is where the baby will sleep and spend much of her time, especially during her first year.
No matter if you choose a crib or bassinet, both are available in plenty of styles. The key is to choose a style that matches the overall theme of the nursery.
Bedding
Next, you'll need to comfy bedding for the crib.
Choosing cute bedding is one of the most delightful parts of decorating the baby room. Be sure to pick blankets, pillow, and sheets that will be soft and snuggly during long hours of sleepy time.
Mobile
The next item you'll need for the crib is a cute mobile.
This is a fundamental item designed to soothe new babies as they lie in bed. It's a simple form of entertainment that can keep your newborn curious and occupied for hours.
Dresser
Your baby will need tons of clothes, so you'll need somewhere to store everything.
A cute dresser is one of the major pieces of baby room furniture you simply cannot live without. It's also the ideal place for frame photos from your baby's first year.
Changing Table
It's should come as no surprise that you'll spend a lot of time at the changing table during the first two years of your baby's life. This is the spot where hundreds of diapers will be changed.
Be sure to choose a changing table with plenty of drawers for storing everything you'll need for the job, including powder and wipes.
Here's what to look for in the best changing table.
Rocking Chair
A good rocking chair is another must-have baby room item.
You'll spend hours rocking after feeding time and before putting your newborn down for the night. Thus it's crucial to choose a rocker that is comfortable and is easy to get in and out of.
Clothes Hamper
You can expect to deal with a lot of dirty baby clothes.
You'll need a sturdy clothes hamper to hold dirty clothes between washes.
A Guide to Baby Room Necessities for Every New Mother
Your life is getting reading to change in the best way imaginable. That's why it's so important to make sure that you have all the baby room necessities you'll need to make your time with your newborn as special as possible.
Keep scrolling to discover more great tips and advice for new parents.