Disclosure: This post may contain affiliate links, meaning we get a commission if you decide to make a purchase through our links, at no cost to you. Please read our disclosure for more info.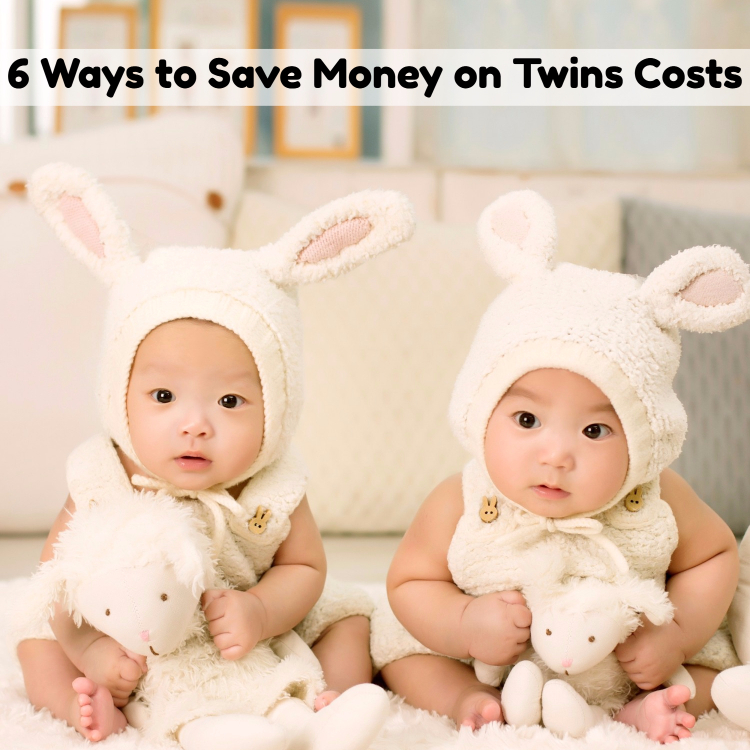 Did you just recently find out that you're pregnant with twins? If so, that only means you're twice as blessed but have to have twice as much. Though everyone makes a newborn baby out to be the most expensive thing, there are plenty of ways to cut on their costs.
In order to save money when you have twins, consider a few of these tips:
Try to breastfeed your babies.
One of the most expensive parts of having a baby is paying for all their formula. Just like us, they need to eat on a regular basis, and their formula can be rather pricey. If you can, try to breastfeed both of your babies. Even if you breastfeed part-time, you can cut costs tremendously.
Consider using cloth diapers.
Though not everyone wants to use cloth diapers for their baby, they can be such a great thing to have if you're looking to save money. Not only will you avoid throwing more garbage in landfills, but you will also never have to buy diapers again.
[amazon_link asins='B00CJ2OWUG,B00C7JW3GQ' template='CopyOf-ProductGrid' store='preemietwinswp-20′ marketplace='US' link_id='a5e696d7-01f4-11e7-a3ef-092307a84620′]
Buy toys used.
If your baby is eyeing a new toy at the store, it's hard to not want to give in and buy it for them. Though they may seem very interested in it, there is a good chance that another mom is selling it at a mom-to-mom sale for a quarter of the store price. Be sure to check out mom-to-mom sales and garage sales for some fun toys.
Skip out on unnecessary items.
There are all sorts of baby items out there that aren't necessary. From carrying your baby around in an expensive baby sling to allowing them to have a bassinet right by your bed, it can add up to a large amount of money that needs to be spent. Try to only get the basic items and avoid getting all the items that you don't "really" need. Babies grow up too quickly to spend too much money on that sort of stuff.
If you know someone who has had children the same age as yours, try to share clothes. Even if you have a boy and he wears pink pajamas to bed, who cares. Again, babies and children grow out of clothes so fast, so it's silly to buy them all these nice name brand things that they're either going to grow out of or spit up all over on.
Buy only one item.
When you buy things for your baby or child, try to buy only one of each. Though it's nice for them to have the same two things, it's only necessary to have one. For example, one play mat is just fine, while just one diaper bag is fine as well. Sometimes you can get away with just buying one thing for both of them.