Disclosure: This post may contain affiliate links, meaning we get a commission if you decide to make a purchase through our links, at no cost to you. Please read our disclosure for more info.
A diaper bag is an essential item to have with you at all times if you have a baby. It can be used to carry your baby's diapers as well as your own belongings. Items which can be stored in a bag in addition to diapers include wipes, rash cream, a changing pad, a bottle and snacks.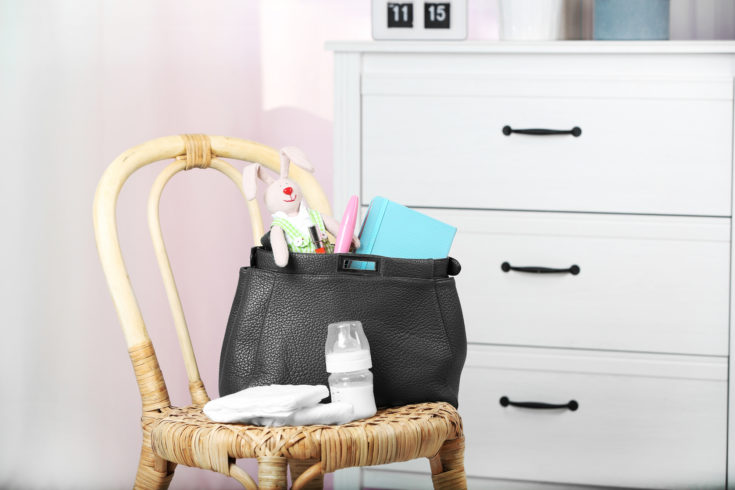 Here's a list of things to consider when choosing the right bag for your daily needs.
Design & Style
Pick a bag that is stylish yet also functional and practical. Bags are generally available in solid colors as well as colorful themes with vibrant and colorful designs.
[amazon_link asins='B06XPDDJX3,B07Q293TZT' template='CopyOf-ProductGrid' store='preemietwinswp-20′ marketplace='US' link_id='9f19b87b-63a5-4d72-bfb5-91681af11175′]
Carry the bag around prior to purchase in order to make sure the fit is comfortable. A messenger bag or backpack may be ideal if you want to have your hands free. Backpacks are ergonomically sound because the weight of the even distribution of the contents. Consider if the strap is padded and adjustable if you're thinking of buying a messenger bag. Reading backpack diaper bag reviews is helpful, too.
Compartments & Storage Options
The ideal diaper bag will have numerous interior and exterior compartments for organizational purposes. You'll want separate compartments for accessories like your phone and keys. Insulated pockets are must in order to keep bottles warm.
Interior Color
According to Jackie C. at We Love Kitty, a Hello Kitty baby resource site, you may want to avoid bags with black or dark interiors. A bag with a light interior will make it infinitely easier to view your belongings easily without having to dig into a black hole.
Closures
Zippered closures are ideal because they prevent items from dislodging and falling out whereas magnetic closures may be less secure. Velcro closures tend to wear out faster and make a lot of noise every time you open your bag.
Versatility
Can the bag be used other than a diaper bag? The most practical bags will also be able to double as a laptop or work bag. If you're looking for value pick a bag that you'll be able to use even after your baby gets older.
Once you have the perfect diaper bag picked out, click here to see a checklist of what you should all pack in your new diaper bag.
Can't afford a new diaper bag? Buy baby stuff on credit and pay later.