Disclosure: This post may contain affiliate links, meaning we get a commission if you decide to make a purchase through our links, at no cost to you. Please read our disclosure for more info.
Have a baby is one of the most exciting times in a soon-to-be parent's life but having a baby can also be a stressful time. There are so many things to do before bringing the baby home it can feel a bit overwhelming.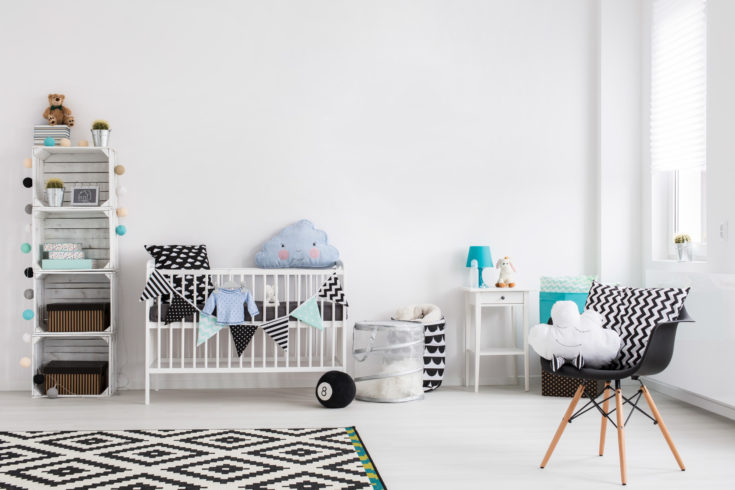 If you are nearing delivery and want to be fully prepared, here are 10 things to do before having a baby.
1. Buy The Essentials
There are so many things babies need, from the time they are newly born until they start walking. Make sure you purchase everything you need on your baby checklist, You can even prepare for the future by buying baby safety gates.
2. Make Your Birth Plan
Your birth plan helps everyone know what you'd like to happen before, during and after your labor and delivery. While everything doesn't always go to plan, it's nice to have one so it can be followed as much as possible.
3. Pack Your Hospital Bag
Your hospital bag should contain your things and all the baby things you'll need while you are in the hospital. Pre-pack your hospital bag and keep it in a place that ensures you'll remember it.
4. Set Up The Nursery
Shopping for the baby is fun but you'll need to organize and arrange the nursery before you go to the hospital. You don't want to come home to an unfinished nursery!
5. Prepare And Freeze A Few Weeks Of Meals
An important item on the prep for the baby checklist is to make and freeze several weeks of meals. The first few weeks with your baby will be tiring and there won't be time to make homemade meals. If you make them and freeze them, you'll be eating well with little effort.
6. Pre-Register At The Hospital
The last thing you or your partner will want to do is fill out forms at the hospital while you are going into labor. Pre-register at the hospital to skip this annoying task on your delivery day.
7. Assemble And Install The Car Seat
You'll need a car seat to safely transport the baby home. This is a task best completed beforehand so you won't be held up when it's time to leave the hospital.
8. Have A Girls Night
Once your baby is born, you probably won't have time with your friends for a while so why not have one more girl's night? Have fun with your friends before your little one arrives and demands all of your attention.
9. Get Pampered
Being pregnant can be tiring and at times, pampering is necessary. Have a spa day, get a relaxing pedicure and eat some delicious treats before you give birth. Make your pampering even more special by scheduling it as "me time."
10. Take A Babymoon
After the baby is born, you'll be missing your free time and privacy so take this time to slip away and enjoy a nice babymoon vacation.
Things To Do Before Having A Baby: The Bottom Line
By completing this important list of things to do before having a baby you'll be more prepared than ever to welcome your new bundle of joy.
Don't forget to bookmark our site and never miss a post.