Disclosure: This post may contain affiliate links, meaning we get a commission if you decide to make a purchase through our links, at no cost to you. Please read our disclosure for more info.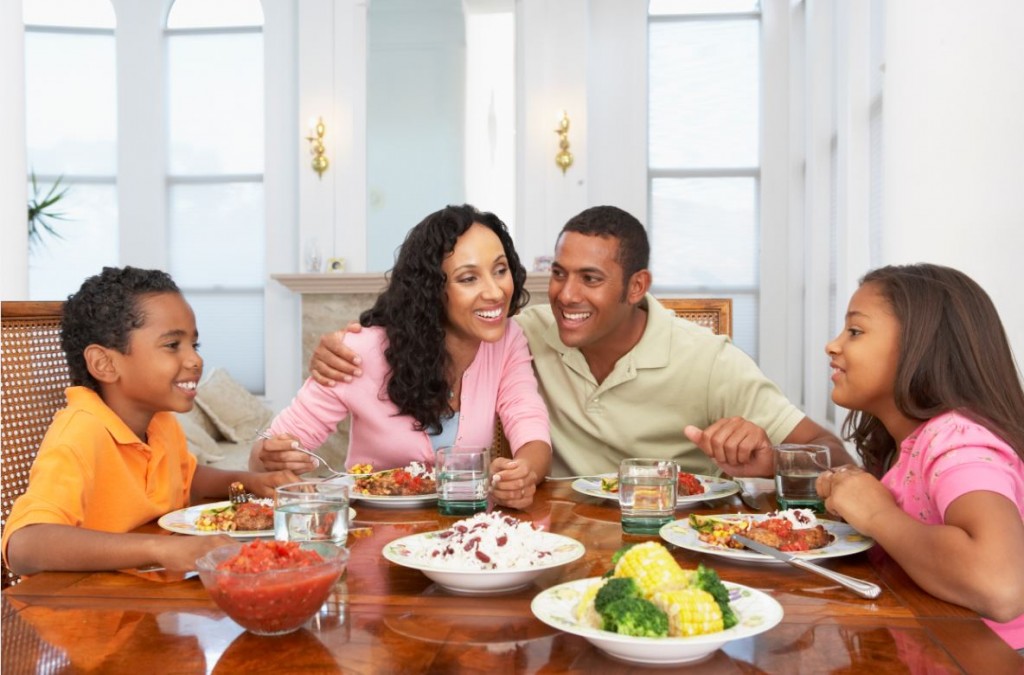 Living a healthy lifestyle is important for you, as well as your entire family. There are many commitments that keep your family busy, often so busy that your family does not have time to follow healthy habits. However, when you use the tips below to get the whole family on board to living a healthier lifestyle, you can reduce your risks of health issues, and stay relatively free of doctor visits and some medical conditions.
Family Fitness Challenges
Everyone loves a good challenge, and your family is no exception. Receiving an award, prize, or win could be just the motivation that your whole family needs to get on board with living a healthy lifestyle. Determine what the challenge will be, such as fitness routines, weight loss goals, diet plans, and more. Signing up for community races and walks are also great challenges. After you have chosen a task, decide how long the challenge will last, and determine what the prize will be. Choose fun things like no chores for a week, or giving one family member the ability to choose the next family outing or vacation destination. Switch up the tasks for the challenges, as well as the awards and prizes.
Do Not Battle Over Food
Your family will need to follow a well-balanced diet in order to live a healthy lifestyle. However, choosing meals should not be a battle. Allow your children to have a say in what they are eating, but be sure to educate them on healthy foods. You should never make it mandatory for your children to clean their plates entirely, or prevent them from eating desserts. Instead, schedule days when your family can have a treat. Go grocery shopping as a family, and plan meals out together. When you work together with meal planning, it will go smoother, instead of turning the healthy eating habits into a battle.
Water Counts
Staying hydrated is important for your whole family all year long, regardless of the weather or amount of activities that you all participate in. However, your family may think of drinking water as boring, in comparison to juices, sodas, and other beverages. It is your job to make drinking water fun for the entire family. Some fun ways to motivate children to drink is by adding water to a favorite cup, or freezing cubes of water with fruit in them. Keep bottles of water accessible to your family, making it easier to drink water on-the-go. You can also dilute the juice or other beverages in your home with water. For added health benefits, consider using a redox supplement too.
Walks Instead of Driving
When it is time to run errands, pick your children up from school, go to an extracurricular activity, or any other event, ditch your car and walk to the location instead of driving. Together, you can make this walking trip more exciting by creating different ways to walk from one place to another. Time each route and determine which was more fun to take. This option helps your family stay healthier together, and it also allows you all to find new streets and businesses within your community.
Support System
When it pertains to living a healthy lifestyle, people often forget how important a support system is throughout this process. You want to make sure your family is able to share goals and accomplishments amongst each other, as well as any issues that may be impacting their ability to live a healthy lifestyle. The emotional support that your family gives one another will help provide an outlet for sharing diet and exercise goals, new health tricks, advice to remain on track, and great emotional support. Together, your whole family will motivate each other to remain on the right track.
Plan to Play
Your children will be more eager to live a healthy lifestyle if it seems fun, which is why you should always include them in the activity planning process. Instead of regular workout sessions, plan fun and playful things that the entire family can do together. You can schedule yoga sessions, bike rides, hiking trips, swimming adventures, and more activities to do as a family unit. Old school games are also fun ways to shed pounds and remain healthy. Some of those games include a family Olympics in the backyard, hide-and-seek, or a game of catch. When you plan to play, this is a simple way to get the entire family together for some healthy, fun activities.
Remember that when multiple people get together to achieve goals, they have a better chance at being successful. Use these tips to inspire your whole family to remain on board when it pertains to living a healthier lifestyle.
Informational credit to ASEA.