Disclosure: This post may contain affiliate links, meaning we get a commission if you decide to make a purchase through our links, at no cost to you. Please read our disclosure for more info.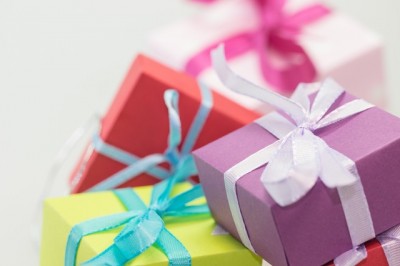 While there are many things that could be purchased for new baby and new mom, the best gifts always come from the heart. Whether homemade or purchased, from the heart is always the best. If short on money, you can still give a gift from the heart.
The first idea is to do the "12 Days of Food Storage" gift. New moms don't have time to cook and cooking food storage is quick and easy. Everyone knows how important emergency food is, but some families simply need a kick start to get their food storage started. Each day, you can give them a small gift that is fairly inexpensive. The first day may have an emergency preparedness plan inside, or an InstaFire kit. Each day, the gift gets a little more prepared for emergencies. Each pushes them to have more in their food storage.
Another idea is to give them a recipe book. Yes, a recipe book can seem old fashioned. However, it will keep them up to date with the latest recipes they can use with the food storage they have if they must use the food storage. A 1/2 size binder works well for these. One should be specifically for food storage recipes. Half size page sheet protectors will be the home for each of the recipes, which will be printed on colored paper or cardstock. If you can, set up your recipes to print two out per page. Print on the colored paper and cut in half.
If recipe cards aren't your strong suite, try making a can stove kit for them. This gift requires a #10 can – a large can – four mini bags of charcoal (about six briquettes in each), four bags of single use InstaFire from earlier, four packs of matches (any kind), a cooking pot (which is a smaller can, but if the can has a plastic lid, you must remove it to cook with it), and iron rods, or pieces of cut coat hangers. To store it all within the #10 can, the smaller can must fit the matches and InstaFire. In the #10 can, one of the bags of charcoal goes in first. Then the smaller can with the matches and InstaFire. Next comes the cooking rods from the hanger. Pack the extra space with the rest of the charcoal bags. You can then decorate the #10 can with a contents list and an instruction handout.
If food storage isn't your thing, there are other ways to incorporate food into your gifts. A pie in a jar, for example, is one of the best ways to do that. Use a short half pint jar. If you don't have time to make a pie crust, use a store bought crust. Any crust will really do. After the crust is done, make a topper. The round pieces of the lid – the part that screws on – makes a great topper. Simply use it like a cookie cutter. Set them aside. With the rest of the dough, fill the jars to the top or pretty close to the top. No rolling or greasing required. For the filling, you will need a half cup for each jar.
Use two cups of prepared fruit, two teaspoons of sugar, two teaspoons of flour, and one teaspoon of butter. Use a knife or cookie cutter to make slits for steam in the lid. Next, top the pie. Use your finger or a fork to press the dough down. The pies are then put in the freezer until they are ready to be used. When ready to bake, put them in the oven for 50-60 minutes right out of the freezer. The trick is to use canning jars. They can be put in the oven. If baking fresh, the pies take about 45 minutes.
These four simple homemade gifts can offer you an interesting gift to give new mom that you're looking for a gift for.