Disclosure: This post may contain affiliate links, meaning we get a commission if you decide to make a purchase through our links, at no cost to you. Please read our disclosure for more info.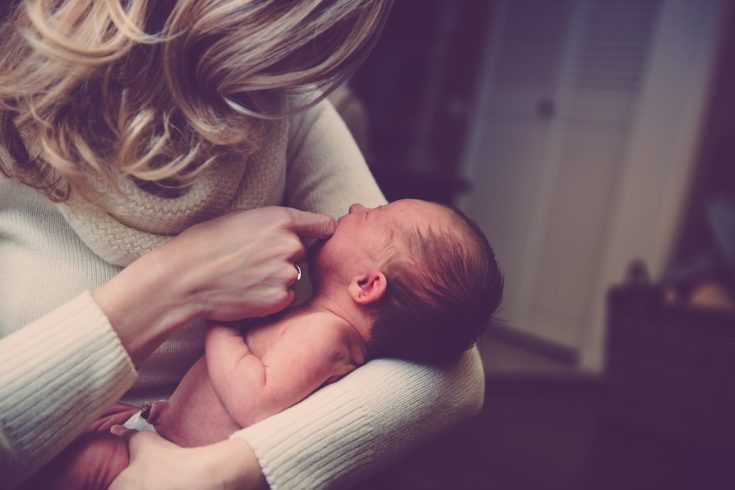 Babies won't require plenty of stuff during their first couple of weeks at home. So even if you have an indomitable temptation to buy everything off the store, it's better to control it. But then again, there are definitely a couple of items that you should have at home. In this article we will discuss all about these basics in detail.
Sleep Sacks
Your newborn won't really need an extensive wardrobe. But there are always a couple of basics, you have to include in your list. The most important thing here would be the sleep sacks. These stretchable sacks will perfectly cover your little one from their neck to feet. And the best part- they'll also have little snaps along the leg area. This will further help you in changing their clothes. In case you're looking for an alternative, try using sleepers. These are perfect for night-time and they provide consistent comfort to your babies.
Crib Liners
It goes without mention that you'll get a crib for your baby. But that's not the only thing you'll need. In order to ensure all-round comfort, try getting best-quality crib liners. Most of these liners are available in mesh and they are comfortable and protective for your child's good night's rest. Having the right liner will reduce the possibilities of suffocation, entanglement or any other sudden mishap. So as your child sleeps comfortably, you too can have the peace of mind about their safety.
Bathtubs
Since you're going to bathe your newborn daily; try getting a small plastic bath-tub for their ease. This tub can be placed inside your original bathtub or in a massive sink. And once you have it in place, bathing your little one will be easier than ever.
Baby Rockers
Baby rockers are yet another intelligent addition to your home. These rockers come with a curved base that helps them swivel faster. So you can always use this nifty little tool to calm your child or get them to sleep. The rocking motion will soothe them and they will gently coil to sleep in a couple of minutes.
Disposable Wipes
Whether you're looking to clear a diaper change or a random mess, disposable wipes can be an excellent option. You can keep a big-sized pack right beside your changing area or travel packs. If you still have an infant, avoid getting fragrant stuff at all costs. In addition to these wipes, also get plenty of hooded towels and washcloths to keep your little one neat and tidy as you bathe them.