Disclosure: This post may contain affiliate links, meaning we get a commission if you decide to make a purchase through our links, at no cost to you. Please read our disclosure for more info.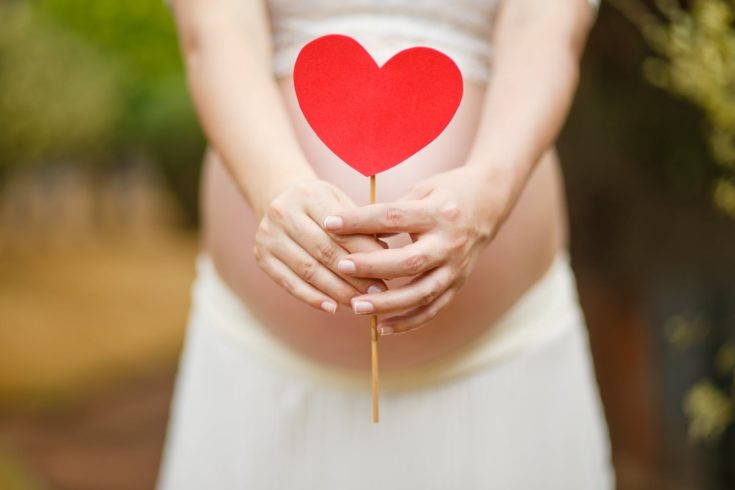 Pregnancy is easily the most beautiful moment a woman can experience in her life. With it comes a mixture of joy, anxiety, and hope among many other moods. Besides, you tend to be at the center of attention with everyone quick to inquire about your journey – of course that makes you feel appreciated and special.
However, it's never always that rosy particularly in the third trimester when you're likely to spend most of your time at home. Boredom and loneliness are likely to kick in which is why you need to find ways to keep yourself busy and kill as much time as possible.
We've compiled a few DIY tasks that you can partake to make this period easier and fun to experience.
Polish your culinary skills
Pregnancy is one of the best times to learn new cooking skills and recipes – you're expecting a new mouth to feed soon. And no matter how good a cook you consider yourself to be, there will always be something new to learn when it comes to food.
Why not take this free time to do just that.
Here are a few meals/drinks you can consider:
Pregnancy teas are meant to soothe the effects of morning sickness and sometimes even shorten labor. There are numerous recipes all over the web on how you can prepare one for yourself; however, remember you're carrying a precious being and like always, be sure to confirm that the tea you're drinking is safe for consumption by pregnant women.
Most pregnancy teas contain peppermint and raspberry which are known to ease nausea caused by morning sickness and shorten labor respectively. Check out a few simple pregnancy teas recipes here.
Morning sickness is known to be a notorious energy sapper and having some natural energy drinks will therefore go a long way in helping you stay energized. A recipe for this can be something as simple as mixing some electrolyte filled water with a homemade juice. For best results, freeze overnight so that you can have enough stock to last you the entire next day.
A lot has been discussed regarding these cookies in regard to their impact in inducing labor. While there's no solid proof that they work as effectively as described, a lot of women swear by them to get things moving.
Ginger is one key ingredient that will hardly miss from any of these cookies' recipes – it is known to induce those little kicks you've eagerly been waiting for. Consider trying out a few of these recipes and let us know your experience.
Learn how to sew
Do you have a knack for creativity and want to kill some time doing something constructive? Sewing and embroidery might be worth considering. There's such a wide variety of items to craft that you'll hardly find time to make all of them. What's more, a majority of the best sewing machines to buy today are user-friendly, affordable, and versatile.
One experience you'll hardly escape during pregnancy is exhaustion – the bigger you get, the more you'll find even the simplest of tasks turning arduous. With this exhaustion comes discomfort even in positions and places that would otherwise have been comfortable to stay such as bed.
To make things a little comfortable, you can make a DIY maternity pillow. The process to bring together the required materials is easier and a lot faster than you think. Try making this pillow using this simple procedure detailed here.
At some point during your pregnancy, mostly in the final trimester, you'll likely run out of clothes that fit you properly. If you're lucky to be spending most of your time indoors, then this is the time to hunker down in your pajamas throughout the day. However, this cannot be an option if you still have to go to work or have errands to complete before the baby comes.
If this sounds like you, then you have two options to weigh – you can either buy new and bigger outfits or sew simple maternity dresses at home. The latter option is ideal if you have ample time in your hands and are also willing to invest some effort to learn how to sew.
Are you finding it difficult giving up on your jeans even when it's clear you can no longer button them and remain comfortable while at it? No need to worry – with a creative patch such as a maternity band made using stretchy fabric, you can easily cover up those unbuttoned jeans and still remain stylish.
Pregnancy countdown shirt
If it has reached a point where you no longer want to answer the boring question of when you are due, then it's time to fix this issue once and for all. A great place to start would be to design a shirt and embroider or print a few numbers indicating the months 1-9. This way, you don't need to keep giving the same old response – just point a number and message is clearly home.
Other DIY projects to try out during pregnancy include:
Teach yourself a new language
Have you thought about how 'cultured' you'd look in front of your colleagues and family if you learned a new language perhaps? If this has been part of your bucket list but time constraints and other commitments have been hindering you, this is possibly the best time to enroll in a class.
Fortunately, you don't even need to leave your house to learn your favorite language – just check out online programs such as Duolingo and get started for free.
Photography
Photography is a great way to keep memories of the different stages of your pregnancy especially if it's your first one. To spice things up, consider taking professional maternity shots to complement your everyday selfies photos.
Conclusion
If you've been looking for creative activities to keep yourself engaged while waiting for your baby to come, the little DIY projects discussed in this post should fit the bill. Most are simple and fun to do and they will surely make your pregnancy an experience worth remembering.