Disclosure: This post may contain affiliate links, meaning we get a commission if you decide to make a purchase through our links, at no cost to you. Please read our disclosure for more info.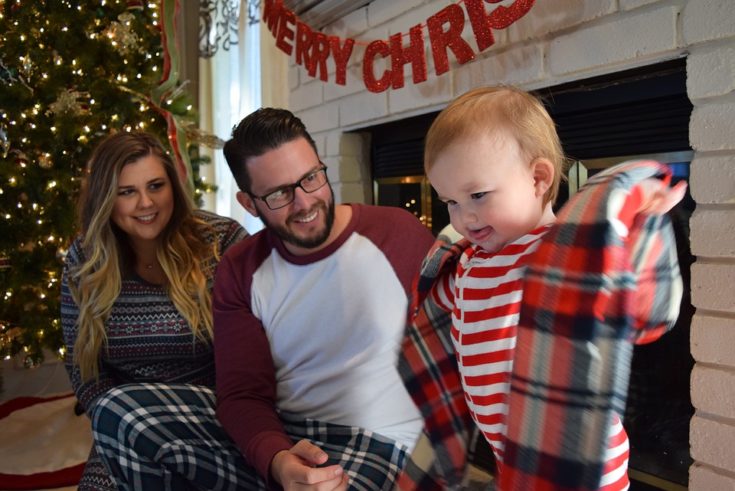 Taking young kids away for the holidays is a smart move for many families, but it's not without its stresses. Whether you're traveling to see extended families or going abroad for some winter sun, shaking up your Christmas routine will alleviate the pressures of hosting and even prolong your festive celebrations. However, much like Christmas at home, there are certain aspects of your trip that you should plan in advance.
If you're foregoing Christmas with family this year to travel with your kids, you might be wondering how you'll manage it all. Here are three top tips to help you cope with the stress of traveling with young children at Christmas.
Leave Gifts at Home
You might feel like the world's biggest Scrooge, but if you're flying overseas you simply won't have room for piles of Christmas presents — plus, taking kids on holiday is a gift to them in itself. You have two options here: you can either bring just one special gift per child, or you can let your kids open all of their presents when they get back. If you're going abroad to see family, ask them to buy small gifts for your children and leave plenty of room in their cases.
Plan Transport in Advance
Obviously, you need to buy your plane tickets well in advance, but have you figured out how you will get from your home to the airport, and then how you will travel to your accommodation? When you're vacationing alone or as a couple, it's easy to work out these logistics when you arrive, but this just isn't an option when you have overtired kids in tow. If you're not flying, but you have lots to take with you, instead of taking a train or trying to cram everything into your car, you could look for look for second-hand trucks for sale online or hire a rental van.
Stick to Your Kids' Routine
It doesn't matter if you're traveling to the other side of the country or halfway across the world – the best way to avoid unnecessary stress at Christmas time is to stick to your kids' usual sleep routine wherever possible. This can be particularly difficult when you're flying, so take familiar toys, bottles and comfort blankets with you, and try to help them adjust to the local time of your destination. If you're on an overnight flight, the darkness should help your children fall asleep. If you arrive during the daytime, try to keep your kids awake until their usual bedtime. Jet lag is no fun for children, and you don't want to be woken up at all hours either.
Give Your Kids a Few Days to Adjust
Don't plan to arrive on Christmas Eve if you can help it, as your kids won't have any time to adjust to their new environment before the excitement kicks in. Get to your destination a few days early and give the whole family a chance to relax before the big day.