Disclosure: This post may contain affiliate links, meaning we get a commission if you decide to make a purchase through our links, at no cost to you. Please read our disclosure for more info.
Winter is maybe the most expensive seasons. Together with the holidays,there are foods to store, gifts to buy, house corners to decorate, holiday trips to organize, feasts to prepare…in short, money to spend. More, this is the season to purchase clothes for the colder days.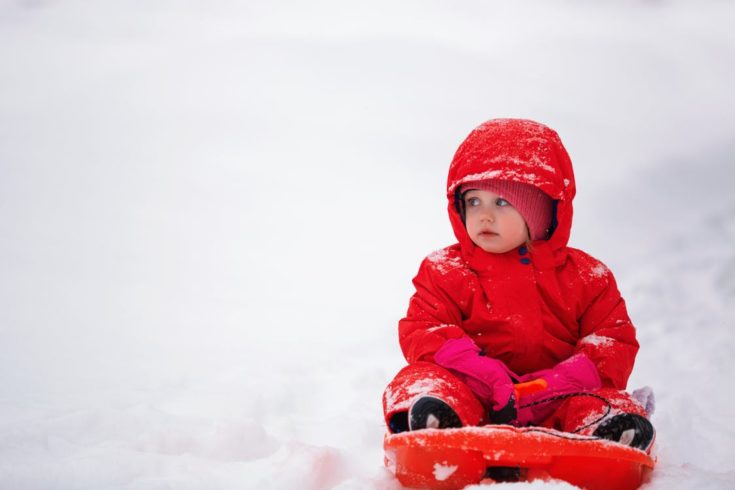 The family is growing, and kids become taller over the year. How does a mother dress them up warmly in a limited budget for clothing?
Spend on Expensive Items One Time
As mentioned before, buying an expensive item one time is more practical than buying the cheaper ones every year.
Some winter clothing articles are expensive because of the materials: they are durable, lightweight, and comfortable. The important word here is "durability." This one-time purchase of an important winter article like a coat or a jacket can be investment for lifetime.
Teaching the Kid the Value of Austerity
This may be a little difficult for some mothers, especially when the kids are just four years old. Much more difficult, is to impart them on pre-teens kids who are always on the need to impress their peers.
"It is Vintage!"
If you have hard times teaching your kid the value of austerity, teach them the value of vintage clothing. Vintage clothing is always in trend, given that you can mix match your way with modern articles.
Look Through Your Old Stuff
As mentioned above, vintage clothing never goes out of style. Trends are cyclical. What is in trend years ago may be trendy again today. You may be surprised that snake leather jacket you had is again trendy today.
With the expensive items you have accumulated through the years, some of them may now be in fashion again. Pass them on to your kids.
Modify Old Articles
You may not need to wear the same polka dot lining of your jacket. You can cut them off or cover them with newer and trendier patterns.
Make Your Own
If you have the energy and extra time to give, make your own items. Making homemade items like sweaters, mittens, earmuffs, scarves, and bonnets can make a difference in your budget, considering that store-bought items are ten times more expensive than the ones you made yourself.
Buy the materials.Surf the net for the nifty crafts instructions.Learn how to stitch, knit, and make patterns.
Neutral Colors
In buying and making items, invest those that are neutral in colors: black, white, grey, and beige. They never run out of style.
Buy One Size Larger
This may be kind of cruel to the kids, but to be frugal, you have to make sacrifices. Buying one size larger is cruel because kids may look goofy on larger fit. Larger sizes can also let wind, snow, and cold through the loose area like the neckline, wrist cuffs, and the legs. However, a child can grow into these larger articles through the coming years. You never have to buy another winter outfit if that is so.
Coats, Jackets, Boots
The best winter clothing articles to invest on are jackets, coats, and boots. Whatever design, material, and texture of coat or jacket, they do not go out of style. Given they have the appropriate colors and size, they can be paired and matched with anything, and still be stylish.
[amazon_link asins='B001NP9GBA,B07J4HHWGP' template='CopyOf-ProductGrid' store='preemietwinswp-20′ marketplace='US' link_id='dcb0616a-7b68-4a71-8757-37dcc83178ea']