Disclosure: This post may contain affiliate links, meaning we get a commission if you decide to make a purchase through our links, at no cost to you. Please read our disclosure for more info.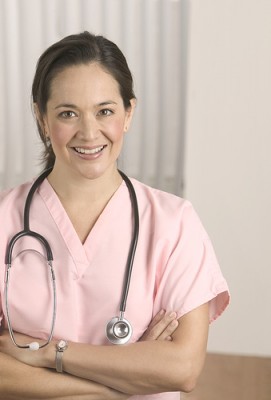 The healthcare industry is growing rapidly due to an increased life span. People are living quality lives for decades after retirement. There is a tremendous need for skilled nurses to take care of senior citizens. Of course, there are also plenty of traditional nursing positions available for pediatric and adult care. However, geriatric nursing is on a rapid rise.
Modern nursing degrees can be completed online. Up to 100 percent of coursework for a master's degree in nursing can be taken through the Internet. However, students must still attend mandatory clinical programs. Hands-on experience is essential to the preparation of skilled nurses that can adapt to any healthcare facility. Nursing students often receive experience by working in hospitals and clinics. At first, students simply observe how other certified professionals deal with patients. Eventually, individuals that are studying nursing get the chance to take on important duties.
A tremendous amount of theoretical knowledge needs to be mastered by nursing students. Pharmacology is studied in depth in order to familiarize nurses with all of the terms that are used to identify medication. Nurses must also be fluent in anatomical terms and references. Of course, nursing students are required to learn entire lists of medical conditions that are diagnosed and treated in healthcare facilities. All of these topics can be learned through online programs.
Nursing students must display skill in drug administration. In real world settings, it is important for nurses to deliver precise doses of medication in various forms. Some medicine is injected directly into patients with syringes. At other times, patients must swallow capsules or pills. Nurses also take care of procedures that involve the insertion of medicated items into other body openings. For instance, suppositories are inserted into the anus to relieve constipation and other gastrointestinal problems.
Institutions like Ohio University and other colleges are examples of higher-education facilities that offer online degrees in nursing. A master's degree in nursing can be completed in as little as 27 months. Students get the chance to complete the coursework at their own pace. There aren't any deadlines, but students are encouraged to take courses in a sequential manner. The admissions process for a master's in nursing may be very selective. Early registration is important.
Image Credit: Flickr