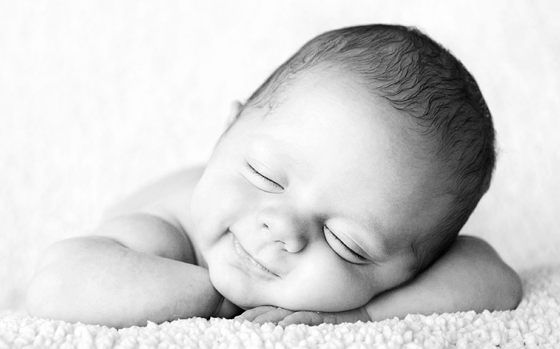 The day you've been waiting for the past 9 months has finally arrived; you have a brand new baby to love and cherish. As wonderful as being a new parent is, there are some things they don't tell you in the hospital. The crying, the changing, the laundry, the lack of sleep; it can be overwhelming, especially if you don't have any help at home during the day. Here are some tips on how to stay sane and enjoy your time at home with your new baby.
Sleep when the baby sleeps: New moms think that their house needs to be spotless due to visitors and family coming over. Rest assured that no one is coming to see your house; they are coming to see the baby. Leave the dishes in the sink, the floors unwashed and the bathrooms unkempt. You need your sleep, even if it's for 20 minutes at a time.

Bond with your baby: You don't have to jump every time they cry, but it doesn't hurt to hug, hold and rock them. Contrary to old-school belief, you will not spoil your baby by rocking them. They need to know you're there and that they can count on you. This builds trust and gives you and baby a strong bond.
Keep things handy: When you are changing baby in the middle of the night, make sure you have all of your tools handy: diapers, cream, washcloth, etc. This will get you and the baby back to sleep in less time.
Cook enough for leftovers: When you cook dinner (or lunch), make enough so that there are leftovers that you can freeze. This way, you'll be able to pull out something quickly that you can just heat up.
Don't be afraid to ask for help: There is no such thing as super-mom. Everyone needs help from time to time. Don't be afraid to call your mom, sister or friend to come and help you so you can catch some sleep or run some errands.
Get some exercise: This can be difficult, but it is necessary. Take the baby out for a walk every day; this is beneficial for both of you. There are lots of 'mommy and me' classes that will get you in shape and help you bond with your baby at the same time.
Don't forget to file all of those papers: birth certificate, health card and life insurance need to be updated. If you don't have life insurance, you need to inquire about getting some. Term life insurance rates are very affordable.
Keep your camera handy: You will want to capture your baby's every move. Their first steps, their first birthday, their first giggle. When you take lots of pictures you will forever capture those memories.
The most important thing is to take care of your baby and enjoy each moment. There will come a time when your baby has grown up and you will miss those special times.