Disclosure: This post may contain affiliate links, meaning we get a commission if you decide to make a purchase through our links, at no cost to you. Please read our disclosure for more info.
You know those Moms who walk down the street pushing a double stroller, coffee in one hand, cell phone in the other, dog in tow, and they do it all with grace? I'm not one of them. They make it look so easy. I'm barely able to grab the diaper bag and get my newborn and toddler out of their car seats without dropping at least one item before I reach the front door.
So, when it comes to making my life as a mom easier, I'm all for it. I love finding new ways to simplify my hectic life and cut down on the amount of time I'm spend doing everyday tasks – especially when it comes to shopping.
I have to be able to get everything I need in one stop. Who wants to go to 3 different places and have to unload their kids and then repeat several times? Not this busy mom. And if I can save money while saving time and effort – score!
With my Sam's Club membership, I'm able to find everyday low prices on all the items I need for my baby and toddler, including diapers, toys and gear. I can also shop for my groceries while I'm picking up some extra onesies. Sam's Club has a great selection of fresh and organic produce, USDA choice meats and fresh-baked goods.
I'm getting warehouse prices on all my bulk items and the top-name brand items. And, as a member, I also get exclusive instant savings offers. That means that I can enjoy extra offers on top of my already low members-only prices.
And with convenient options like Scan & Go, Club Pickup and a subscription service, I can get all of our family's essentials as quickly and simply as possible.
Plus, my satisfaction is guaranteed. If I don't love my membership, my current yearly fee will be refunded in full. But since I do love and can't do without it, I'll be renewing it every year.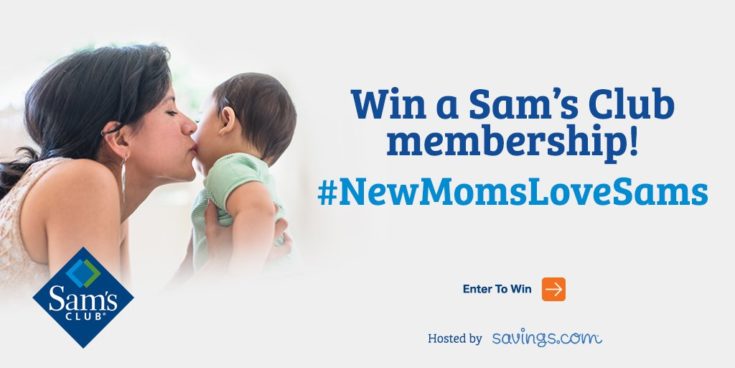 Be sure to enter the Savings.com's Sam's Club membership gift card giveaway. 25 winners will each win $100 Sam's Plus Gift of Membership Gift Card! Hurry, giveaway ends Friday, November 9th at 11:59 PM ET.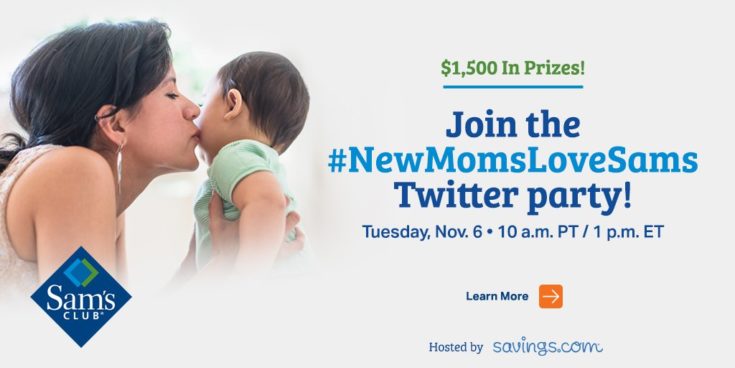 And join Savings.com on Tuesday, November 6th at 10AM PT/1PM ET for its #NewMomsLoveSams Twitter party! There'll be $1,500 in gift card prizes up for grabs, so be sure to RSVP to be eligible to win. Good luck!