Disclosure: This post may contain affiliate links, meaning we get a commission if you decide to make a purchase through our links, at no cost to you. Please read our disclosure for more info.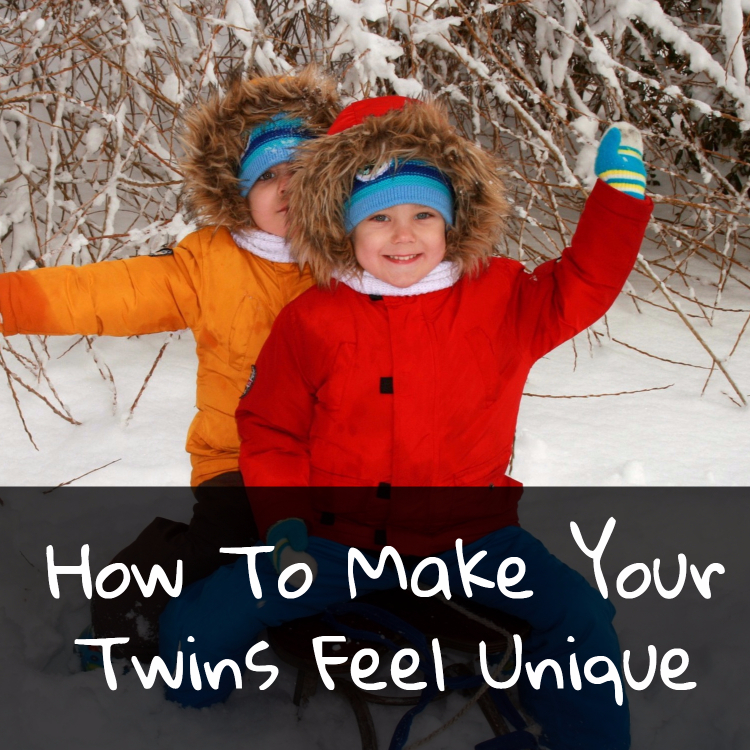 Giving twins a greater sense of individual identity and uniqueness is one challenge that often comes up for parents, and it's easy to understand why. In an attempt to keep everything equal and fair, sometimes individuality can be sacrificed, but there are ways of overcoming this. Here are some ways of helping your twins get a sense of their own unique identity.
Encourage Different Activities
It can be tempting to have your twins do all the same activities, after all, it's much easier to drive both siblings to soccer practice or dance class instead of taking them to two different functions. However, whenever possible encourage your twins to explore different areas of interest. There might be some after-school programs or centers that hold different classes within the same building, making it easier to arrange different activities in the same location. There may be some resistance if they tend to want to compete in the same arena for praise, but having them excel in their own areas will give them a greater feeling of being unique.
Have More One-on-one Outings
Every kid needs some one-on-one time with their parents. If you can find time to take each twin on their own private outing with you, and that will really improve their sense of individuality. You can use these outings to accomplish things like school clothes shopping, where they can choose without comparing themselves or being influenced by their sibling. You can also let them pick where to go so they can have some difference experiences instead of always doing the same things together.
Emphasize their Unique Traits
If you notice different strengths or personality quirks, then bring attention to those differences and encourage growth in those areas. Sometimes twins get too comfortable mirroring each other and need help breaking out of their comfort bubble. Distribute equal yet different praise to help them feel special in their own way, and remind them that you notice and value their uniqueness.
Help Them Develop Their Own Style
Aside from personality differences, a lot can be done to allow your kids to express their external individuality. Different hairstyles can help, as well as buying different school supplies, toys, and shoes. Having different clothes and accessories also plays a big role in helping them express their individuality. From when they are young, you can shop Sugar Babies to find cute, unique accessories and outfits. When buying gifts, buy things that remind you of them individually.
As you can see, there are plenty of ways to make your twins feel special. It might take some extra effort making sure they each get individual time, but overall, it's more about being mindful of their differences and making sure to emphasize their individual traits.