Disclosure: This post may contain affiliate links, meaning we get a commission if you decide to make a purchase through our links, at no cost to you. Please read our disclosure for more info.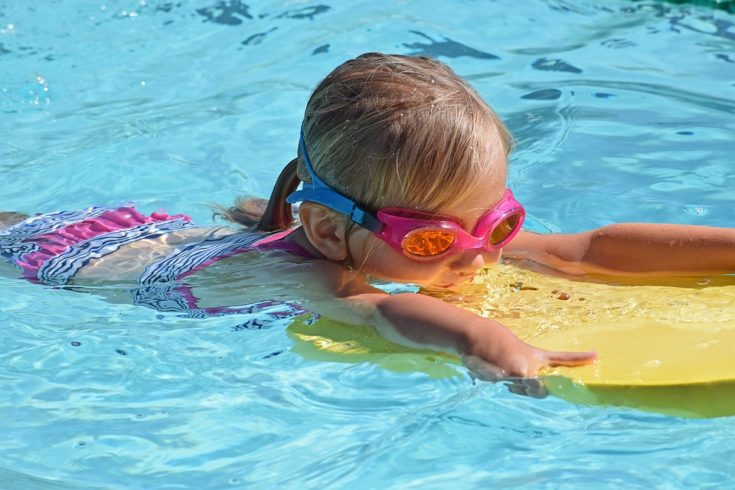 As a parent, it's important to understand that immersing children in social experiences at a young age is of enormous value. However, not all kids are interested in the most popular athletics. Thankfully, there is a multitude of extracurricular activities to explore. Investigating them and discovering something that is appealing will allow your child to:
Develop new skills

Be optimistic

Discover friendship

Improve their overall mood

Be better at managing conflict
In addition to all of the above, a child will hopefully learn more about themselves by exploring ideas for future endeavors. School is supposed to be a means of preparing children for adulthood, but outside of school is the place to establish the relationships and ideas that will create the path to getting there. Below is a list of 5 great activities to boost your child's self-esteem and help them on that path to discovery.
1. Swimming Lessons
Swimming lessons can be started as early as 6 months of age and are a great way to experience exercise in a group setting. Taking swimming lessons will help your child develop a skill they can use for the rest of their life. Many teachers incorporate games and races in their lesson which adds excitement and is a good lesson on achieving goals.
2. Children's Chorus
Many communities or local churches create children's choirs to develop a love for music at a young age. Most kids love to sing but are often afraid to perform solo. Therefore, learning about music in a group setting and singing with their peers is a purposeful alternative. Best of all, they often perform at community events such as holiday celebrations and festivals that create a sense of importance for the child.
3. Art Classes
What child doesn't love to create artwork for display? Art classes offered by a local museum can be a fabulous activity for the child who needs to slowly acclimate to being around others. While working independently at their own pace, they build their self-confidence and create a conversation piece at the same time. More importantly, having their artwork displayed at local events, the museum, or just at home is a great self-esteem boost!
4. 4-H or Scouting
Often people think of 4-H as related to showing animals at the county fairgrounds. Though this is an option, there are many other projects that your child can choose. Ranging from fashion to technology to studying a particular animal, there is something for everyone. Besides the project aspect, often the group gathers to perform service projects, host fundraisers, and just plain have fun by developing new experiences. If there isn't a 4-H organization in your area, Scouting has evolved over the years to appeal to a vast array of children. Like 4-H, there are service projects and fundraising events involved, but there are also designated camps, crafts, parade involvement and even the possibility of earning badges. The benefits to the child of learning to work towards the goal of winning a ribbon, going to camp, or earning a badge are insurmountable.
5. Book Club
Establishing a love for reading during childhood can form a hobby that lasts a lifetime. Many local libraries, schools, and communities sponsor book clubs for both adults and children. During the meetings, children are prompted to answer questions and discuss how they felt about the book. Through discussion, children practice comprehension while advancing their language skills.
All in all, finding the right fit for your child may take some leg work, but it's worth it! Children grow from within as they practice and learn to achieve in both formal and informal experiences. Furthermore, many of these activities can be continued as the child grows. No matter the age, it never hurts to start activities that can benefit them later on as they draft that first job resume or college application.