Disclosure: This post may contain affiliate links, meaning we get a commission if you decide to make a purchase through our links, at no cost to you. Please read our disclosure for more info.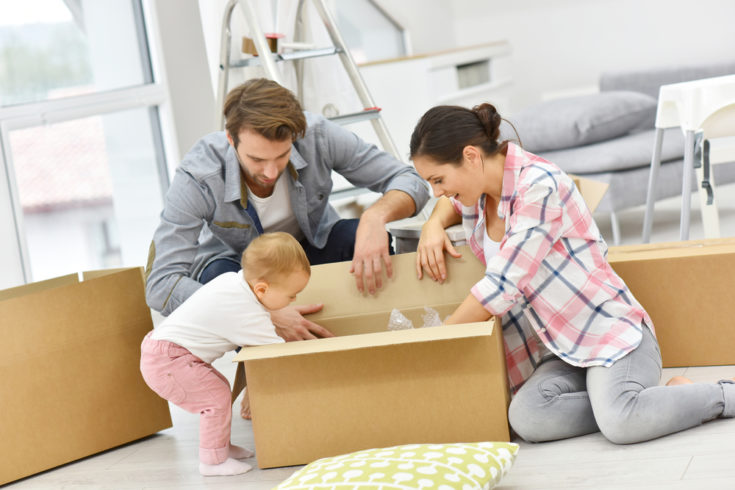 Moving is always stressful. You can never feel prepared enough. It can be particularly stressful for parents who have babies or young children. Babies are sweet and wonderful. There's no disputing, however, that relocating with them can be quite an ambitious project. If you prepare well though, you can find true success.
Work with a Moving Company
New parents barely have time to sleep at night. That's why it's no shocker that they barely have time to handle moving obligations alone. If you want your move with your baby to go as smoothly as possible, you need to hire a respected moving company. This can save you time and stress. It can also help you go back to doing the thing that you do best, caring for your little one.
Ask for Favors from Friends and Family
Packing can be hard and time-consuming. It can lead to chaotic circumstances as well. If you want to handle your packing duties like a champion, you should consider asking friends or family members to babysit your little one for a while. Having room to think and breathe can make things go more quickly. It can keep your baby away from a temporarily hectic and loud setting too.
Rent a Storage Unit
Relocating with a baby is a major life transition. If you're moving to a new home, chances are you're starting a fresh new chapter. You may want to keep old items you no longer use as often in a storage unit. This can free up space in your new home for your growing baby. It can make room for the possibility of a few siblings as well. If you have belongings that are simply taking up space, storage is your best friend.
Seek Advice from Other Parents
If you know parents who have successfully moved with babies, sit down with them to request a little honest advice. Ask them questions about how they kept their babies occupied in times of frustration and action. Ask them to provide you with detailed suggestions that can make your entire experience a lot simpler. You may just learn something invaluable. Parents can give you feeding time suggestions. They can help you figure out how you can squeeze a few breaks in too.
Don't stress out about your upcoming move with your baby. Keep your cool. Anxiety episodes will get you nowhere. If you're calm, you should have a positive and comfortable experience. Your little one will as well.