Disclosure: This post may contain affiliate links, meaning we get a commission if you decide to make a purchase through our links, at no cost to you. Please read our disclosure for more info.
Did you know that the average family vacation costs around $1,145 per person?
If you're trying to find fun family vacation spots, you may have a hard time planning a trip that won't break the bank.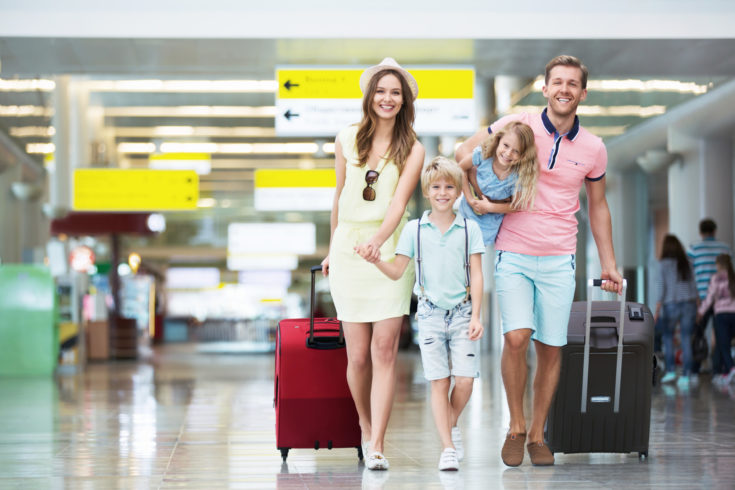 Do you want to make your planning process easier? Keep reading to learn about 5 unique destinations that make good vacations for kids.
1. Explore the White Mountains in New Hampshire
If your family is full of nature lovers, then the White Mountains region is one of the best places to vacation with kids. Not only is the hiking beautiful and accessible for all ages, but there are also plenty of other free or cheap activities you can do. Everyone will have a blast picnicking on top of a mountain, sliding down thrilling mountain waterslides, hunting for waterfalls, picking fresh fruit, and much more.
If you take a short drive south to Salem, you can also go to Canobie Lake Park, a charming amusement park that only costs around $30 per person.
2. Take a Cruise to the Bahamas
Cruises may sound too luxurious for an affordable family vacation, but you can find deals for less than $100 per person each night. If you decide to take a 3-day weekend cruise, you can find even more competitive rates.
Although the cruise ship is loaded with entertainment for people of all ages, one of the best parts is arriving at the Bahamas or another tropical destination. If your kids have never left the country before, a cruise is a safe and adventurous way to introduce them to world travel.
3. Relax in Outer Banks, North Carolina
If your family is ready to have some fun in the sun, you're much better off going to Outer Banks, North Carolina instead of pricy Californian or Floridian beaches. One of the top things to do there is to go on a Pirate Adventure Cruise. Once you're back on land, don't forget to stop by the lighthouse to get incredible views of the beach.
4. Go on City Adventures in Minneapolis, Minnesota
Since cities attract lots of tourists, it's easier to find great deals with more options available. Minneapolis is a vibrant city that isn't as overwhelming as busier destinations like New York City. With lots of museums, zoos, stores, and gardens, Minneapolis has something fun for every age.
5. Enjoy Family Fun in Las Vegas, Nevada
Most people think of adult fun when they imagine Vegas, but the good news is that Vegas can also be one of the best vacations for kids. Here you can find lots of jaw-dropping live performances, giant arcades, luxurious pools, hip bowling alleys, and other eclectic attractions your family will never forget.
These Top Spots Make Good Vacations for Kids
Now that you know about the best locations that make good vacations for kids, you can start planning your dream itinerary.
Do you want to know other ways you can have fun with your family? Explore our site to find more helpful tips and guides.