Disclosure: This post may contain affiliate links, meaning we get a commission if you decide to make a purchase through our links, at no cost to you. Please read our disclosure for more info.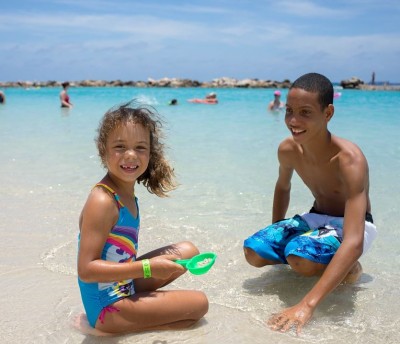 If you're planning a family vacation, you have many exciting choices for destinations. Where you go will depend on your budget, what time of year you're traveling and whether you prefer beaches, big cities, national parks or other types of environments. The following are a few of your best choices for an amazing vacation in any season.
Tampa
Tampa, Florida is a great family destination, especially if you want to visit some of the nation's most popular theme parks. Walt Disney World alone consists of four distinct theme parks: Magic Kingdom, Epcot, Animal Kingdom and Disney's Hollywood Studios. Also in Tampa are Busch Gardens, Universal Studios Orlando and much more. Orlando also has many other attractions, including art and science museums, great shopping areas, theaters and restaurants.
New York
New York is one of the most diverse and exciting cities in the world. It has some of the best entertainment, museums, shopping and restaurants you'll find anywhere. When in New York, you can find many tours, like Open Loop New York, that will give you a chance to take in New York's most fun and interesting sites. The city has many famous landmarks you'll want to visit, such as the Empire State Building, Statue of Liberty, and Central Park. Some of the neighborhoods worth exploring include Times Square, Chinatown, and Greenwich Village.
Smoky Mountains
The Great Smoky Mountains offer natural beauty, a mild climate year round and many choices for accommodations, including cabins, condos, hotels and B & Bs. The small Tennessee cities of Pigeon Forge and Gatlinburg are full of places to stay and they also offer a wide variety of attractions. Great Smoky Mountains National Park, which is part of the Appalachian Trail, is the place to come for hiking, horseback riding, fishing and wildlife viewing. This destination is a good choice if you're looking for a relaxing vacation where you can appreciate nature.
New Orleans
New Orleans is famous for its bustling French Quarter, historic mansions of the Garden District, street cars and Mardi Gras celebrations. It has a festive atmosphere, some of the nation's best seafood and lots of clubs where you can hear great blues and other live music. There are countless things to do on a family vacation to New Orleans, such as ride a riverboat on the Mississippi River, see a concert at historic venues such as Preservation Hall or go on a walking or bicycle tour.
These are just a few choices worth considering for your next family vacation. When making your plans, you should think about what type of activities your family most enjoys. You might also try to vary your pace. For example, if you typically visit destinations with beaches, you might seek out a different type of landscape this time.