Disclosure: This post may contain affiliate links, meaning we get a commission if you decide to make a purchase through our links, at no cost to you. Please read our disclosure for more info.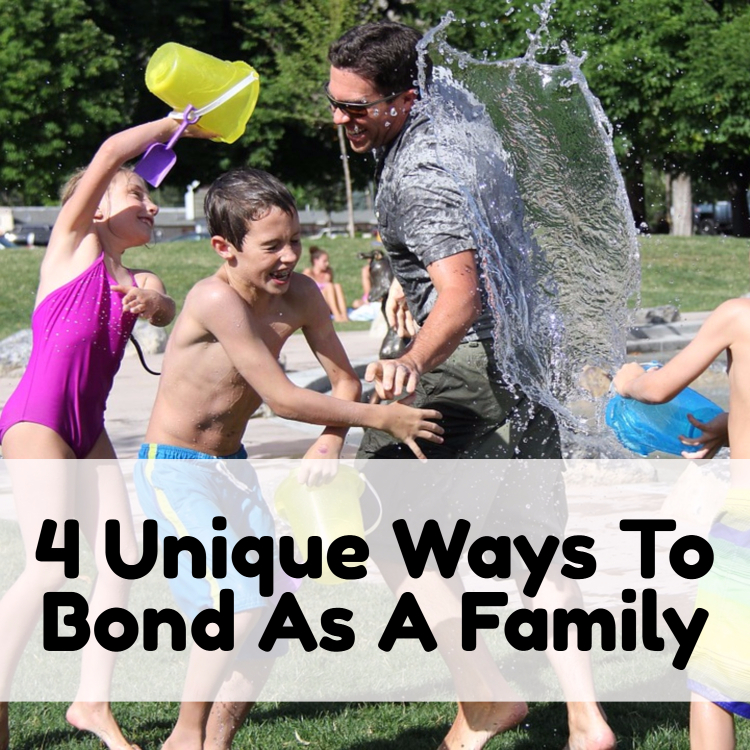 For many of us, some of our favorite lifelong memories are times spent with our family. From pillow forts to cross country vacations, it's these moments in life we treasure and carry with us through good and bad times. The bonds we make with our family members are essential to our happiness. They are the building blocks of how we interact with people throughout our lives. A family that spends quality time together, stays together. And with the abundance of amazing sites to see and things to do in the world, there is never a lack of things to do. Read on for four ways to spend quality time as a family.
Give Back Together
Volunteering as a family can be an amazing way to teach your children about the world while spending quality time together. The experience will instill positive values in children and teach them valuable life skills like empathy, responsibility, and understanding. Children will enjoy interacting with people of all ages and backgrounds. Talk with your family about what sort of volunteering they would enjoy. Perhaps they would enjoy helping at a food kitchen, or volunteering at a nursing home? Search for local volunteer opportunities in your area.
Spend Time In Nature
Nothing centers you like being immersed in nature. And the great American West is no stranger to amazing natural wonders. Outdoor education center programs available can take you and your family on day or weekend adventures for a day of hiking, learning and seeing some of the most amazing geological features in the country. Experience the natural world with your family and appreciate the beauty and wonder of the world. Your family will learn to appreciate natural history and see sites in person that they have only seen in pictures or TV. The memories will absolutely last a lifetime.
Run A 5k Together
Themed races are all the rage nowadays. There are "tough mudder." races and races where you run through bubbles! There are even "Color Run," races where you run through paint! These events are opportunities for families to get excited about exercising and be silly together. They are in different cities all over the United States and these races are often in a fun weekend destination. Choose matching silly outfits, train for the run or race, get your playlists together and get ready for a great day! Show off your skills as a family together and laugh your heads off. Usually these events have pre and post run activities for families like music, food and face painting. And of course the post-race meal is one everyone can enjoy!
Learn A Skill Together
Depending on your geographic location, there are many instructional classes for SCUBA diving, dancing, horseback riding or even cooking. Taking these classes as a family is a fun way to learn something new and create lifelong passions for you and your children. There's no telling what your children may have a penchant for. And, developing these passions is a positive life skill for your family. With something like SCUBA diving once all the members of the family are certified, you can book an amazing trip to exotic locations like Belize, Australia or even the Florida keys to see amazing underwater formations and sea life.
There are so many unique ways to spend quality time together as a family. Some opportunities are in your back yard and some across the country. And thanks to the internet it's just a few clicks away to finding your next fun filled family weekend trip or outing.