Disclosure: This post may contain affiliate links, meaning we get a commission if you decide to make a purchase through our links, at no cost to you. Please read our disclosure for more info.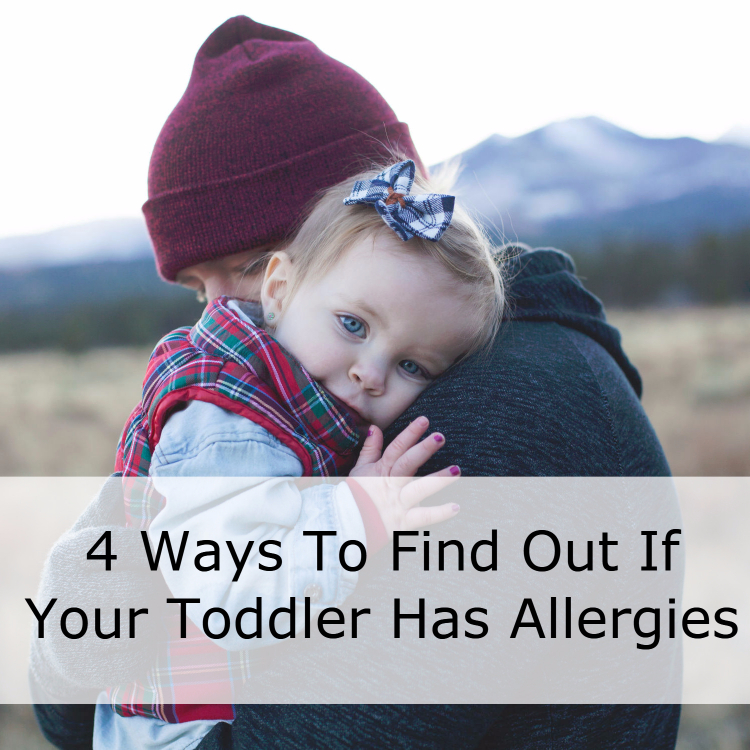 Many people may assume that their child is prone to colds or rashes throughout the year without realizing that there may be another cause of the conditions. Allergies can come with a long list of symptoms, making it important to monitor your little one when they're suffering. If you're questioning if your toddler has allergies, there are a four ways to find out if your toddler has allergies.
Check for a Fever
According to webmd.com, it's important to check your child's temperature to determine if they're sick or are suffering from allergies. They may be sneezing, coughing, and have a runny nose, which can be due to dust or pollen if they aren't running a fever and are still running around.
They're Sick for Longer Than Two Weeks
Most colds tend to last an average of one to two weeks before the symptoms subside, making it important to monitor how long your toddler is suffering from coughing or sneezing. If they're missing school for an extended period of time or continue sneezing for up to a month, allergies are likely the cause for how they're feeling.
Schedule an Allergy Test
According to acaai.org, allergy testing is available for children who are seen by a doctor and have the symptoms of allergies. Allergy testing makes it possible to determine what the toddler is allergic to and what medications may be beneficial to use long-term. Your primary doctor will determine which medications to prescribe after the results are available, which can include products like Dymista for immediate relief.
You Notice That Their Skin Itches
Toddlers who suffer from allergies are prone to itching their skin due to its dry texture that can be rough to the touch. Dry and scaly skin that becomes red is known as eczema, which can be caused by certain foods in their diet or chemicals that they're exposed to. It's important to change their diet and apply lotions that are prescribed by your doctor to treat the condition and prevent it from returning in the future.
Your toddler is prone to getting sick due to their time spent at school or by being exposed to germs on the playground. Unfortunately, there are times where the symptoms persist and they could be allergic to dust or pollen in the air. For parents who are looking for treatment, there are several ways to determine if allergies are the underlying cause.
[amazon_link asins='B00DWJF64G,B0046XC2OE' template='CopyOf-ProductGrid' store='preemietwinswp-20′ marketplace='US' link_id='09c71358-0220-11e7-82bd-730fc4d2a8f8′]