Disclosure: This post may contain affiliate links, meaning we get a commission if you decide to make a purchase through our links, at no cost to you. Please read our disclosure for more info.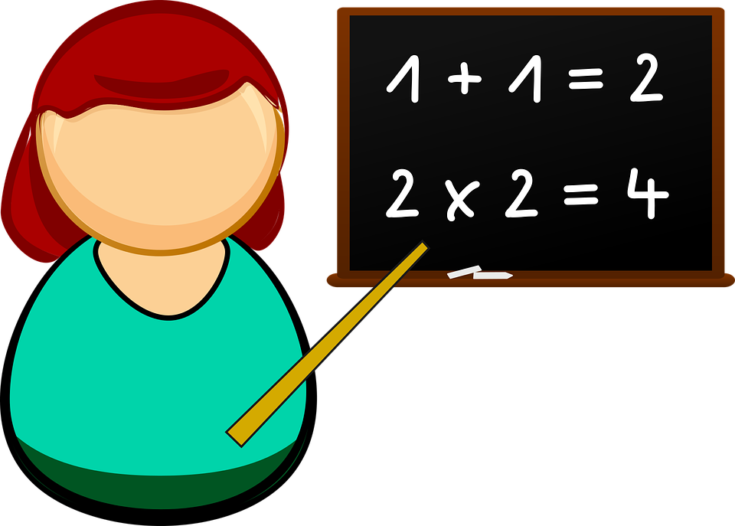 Parents often hit the panic button once they learn that their child is struggling with a subject like math. Some parent think there is something inherently wrong with their child and that they simply don't have the talent, while others will refuse to give up and try to find a way to work with their child, so they can improve their skills. Luckily for them, there are tons of ways that you can help your child improve their math performance and learn how to appreciate math at the same time. Here are some of the things you could do if you think your child may be falling behind.
Keep an Open Line of Communication with the Teaching Staff
While you've probably discussed your child's issues with the school personnel, you have to make sure that you have a continuous relationship with their math teacher specifically. Try to find out what the nature of the problem is and what suggestions they can give you. They could guide you towards online resources, special classes or worksheets that could be used to improve things at home. And if you struggle yourself and would like to be more active in helping your child, they could guide you towards resources for parents or even be open to offering you a refresher course.
Use Books that Use Math
This is the perfect chance for you to kill two birds with one stone. There are plenty of books out there made specially to help kids develop math skills. While some focus mainly on exercises, others integrate math principles smoothly into the character design. This will not only allow your child to improve their mathematical abilities but it helps them develop a love for reading as well.
Play Math Oriented Games
In many cases, boredom and lack of attention is the reason why children are underperforming with any subject, let alone one that demands a lot of concentration like math. But if you manage to incorporate math into games, you might be able to help them hone their skills without being bored out of their mind.
One example of a great game you could play is math jeopardy. All you have to do is give them a pen and paper and give them a number. Then ask them to find as many ways they can to get to this number using multiplication, division, subtractions, and additions. Try to find as many games as you can. Look for those that keep your kids interested and help them tackle the specific issues they might be struggling with.
Get Them Involved in Chores that Use Math
A lot of times, children may be struggling to understand math because it's just too abstract for them. If you're able to show them how to use math in everyday situations, they may be able to understand some math principles better. For example, one of the best activities to help young children get acquainted with math is cooking.
When cooking, you have to do things like measuring ingredients, make additions, divisions, and subtractions, tell the time and follow instructions. Almost every aspect of cooking involves math to some degree and this will teach your child the importance of math in everyday life. And the best part is that it's actually something most children love to do, so they'll be able to associate math with something fun for a change.
If you're going to do some grocery shopping, why don't you get your kids involved in making the grocery list together? They'll learn how to count and sort what items you have – and which ones might be running out – which are all skills that will help them once come the time to solve problems. Sorting and counting items are two of the primary math skills children learn. Getting them involved on a regular basis on little chores like these could help you start building their maths skills gradually.
Give them Money
We all know how much children love and are fascinated by money at a young age. Well, you could use the money to help your children improve their counting skills while keeping them interested. If you have piles of change in the back of a drawer somewhere, you could give the coins to your children under the condition that they have to count it. This is sure to spark their interest and start appreciating the importance of having sharp math skills more.
Consider Going for an Online Tutoring Service or an Online Tutor
If you feel like your child could benefit from some tutoring, there are plenty of options at your disposal. You could either go with a traditional private tutor or go for an online service. Both options have their share of pros and cons and might be more suited for one type of child than the other.
If you think your child could benefit from more one on one interaction, then going with a private tutor might be the better option. Your tutor will also be able to identify the exact problems your child may be having and with the aspects they may be struggling with. You as a parent will also be able to interact with them directly and exchange thoughts.
On the other hand, tutors aren't as flexible as online tutoring programs. They usually operate through contract, and if you don't need their services after a while, you may still have to pay them in full.
Online tutoring services, on the other hand, allow you to have both ongoing sessions one on one or your child can use the service only when needed. This is can be a better option if your child is only struggling with certain math concepts and not math as a whole.
What works for you will all depend on your lifestyle, budget, expectations, and your child's personal needs. If you want more information on what differentiates online tutoring services from private tutors, click here to learn more.
Conclusion
Before you panic, try to work with your child and see if any or all of these solutions could help them get back on track. Whatever you do, always make sure to let them know that you are always by their side and that they'll get your undivided love and dedication, no matter how they perform.