Disclosure: This post may contain affiliate links, meaning we get a commission if you decide to make a purchase through our links, at no cost to you. Please read our disclosure for more info.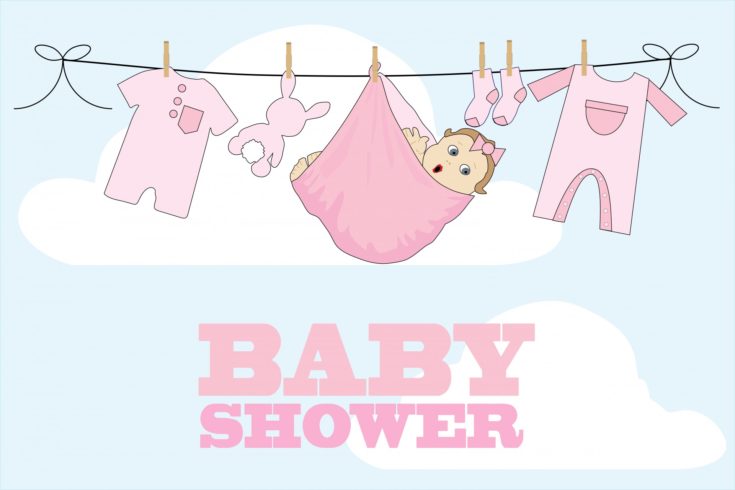 If you have ever thrown a party, then you know how stressful it gets. If you have ever thrown a successful party, you know that 90 per cent of the work is actual planning. Baby showers are not different, only maybe more specific, as you have to cater to a mom-to-be, and her friends and family. However, if you set up good foundations, the rest of the organization will be a breeze, and you won't have to worry about missing anything important. In this article, we answer five most important "Wh-" questions that are the core of every baby shower.
1. When to do it?
Normally, baby showers are organized a short while before the baby is due. However, it's becoming more and more common to have one after the birth, as the new arrival is a good focus of the party. Discuss the exact date with the parents, as you want to avoid the most important guests not being there
due to schedule clashing. Also take into consideration possible out-of-state family members who will need to fly in. Plan quite far ahead, and make sure to send out invitations early enough, so that the guests can plan their trip and buy gifts in time.
2. Where to throw it?
The best thing to do is to consult with the parents-to-be. It all depends on what kind of party they may have imagined, based on the mom's current condition and their schedules. There are several options, with the house-based party being the most common one. You can book a restaurant, or a teahouse to get that casual, yet feminine feel, or even organize a picnic. If you know the parents well, this part might not be as difficult, but if you're unsure, check either with them, or their friends and family.
3. Who to invite?
Again, this is something best discussed with the parents themselves, or with guests of honor. What you want to avoid is inviting someone who they wouldn't want there, or even worse, forgetting to invite someone important. If you're not all that familiar with the invitation etiquette, don't be afraid to ask around with the family. Fret not, it won't be a sign of incompetence, but of the great care you take to make this a fun, carefree experience in a somewhat stressful period.
[amazon_link asins='B074HBZTYW,B06XFPYW8J' template='CopyOf-ProductGrid' store='preemietwinswp-20′ marketplace='US' link_id='bd2a532e-967f-11e7-b841-41d9ba4ea129′]
4. What kind of shower?
Probably even more important than the venue, is the kind of shower you want to throw. You want the guests to enjoy themselves and have fun, just as much as the parents. A proven successful method is deciding on a theme. Choosing one that is close to the parents in some way is a surefire way to create a memorable experience. For example, for the outdoorsy types, some kind of forest/mountaineering theme would be a good choice, with miniature equipment for their upcoming rock climber/hiker; you could also serve marshmallows and cocktail wieners like over a campfire.
5. What to do?
Baby shower activities have become an absolute must nowadays. Drinks and food with an easy conversation have become somewhat boring, while themed games leave the best impressions:
Well-wishes – suggest that each guest prepares a little something for the future parents – a toast, a slideshow, a video message. Whatever funny or quirky thing they come up with, it is bound to
make everyone laugh and get sentimental.
Snap memories – get creative and hire an original photo booth for the guests and parents-to-be. Snapping silly photos to commemorate the occasion is much more fun than with a regular
camera.
Guess the gender – one of the more regular games is guessing the baby's gender. The guests can write down their vote and put it in a ballot box, after which a winner can be drawn for a prize.
[amazon_link asins='B07349F6X8,B01MQKWY1P' template='CopyOf-ProductGrid' store='preemietwinswp-20′ marketplace='US' link_id='aafc3e20-967f-11e7-9214-95b66ef5abe1′]
To conclude…
Baby showers can be a lot of fun to plan out and see through, as you set the stage, and let the guests take away with the show. Don't be afraid to consult the parents about certain crucial things, like who to invite and when to have the shower, as they will be grateful for being included, rather than disappointed. Keeping the party as interactive as possible will ensure that you alone are not carrying everything on your back, but that everyone is participating to create some new fond memories.
You can find Baby Shower Supplies for the best price on Amazon.