Disclosure: This post may contain affiliate links, meaning we get a commission if you decide to make a purchase through our links, at no cost to you. Please read our disclosure for more info.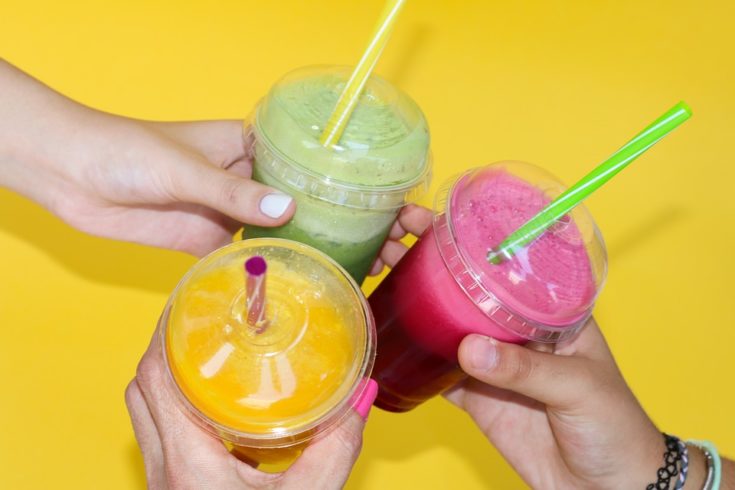 There are two things that all kids love in their food; sweetness and color. Bright colors are exciting, and the sweet flavor works like magic treats for the little ones. If you are struggling to get your tiny humans to eat healthy especially early in the morning, look no further as there is a convenient solution to this problem – smoothies!
Smoothies are healthy as they are packed with a lot of nutrients including vitamins, minerals as well as antioxidants. These drinks can serve as a power breakfast that will pump up the energy levels of your kids so that they can have a productive morning at school. These drinks are not just delicious and healthy but also extremely easy to make. A win-win situation both for you and your tots who will not be able to resist them.
If your kids don't like drinks that are too runny, use frozen fruit instead of ice to give smoothies a thick creamy texture much like a milkshake. The addition of fruits will also add a punch of color and flavor. We are sure that your kids will look forward to these 5 recipes every time they wake up.
1. The Sunshine Smoothie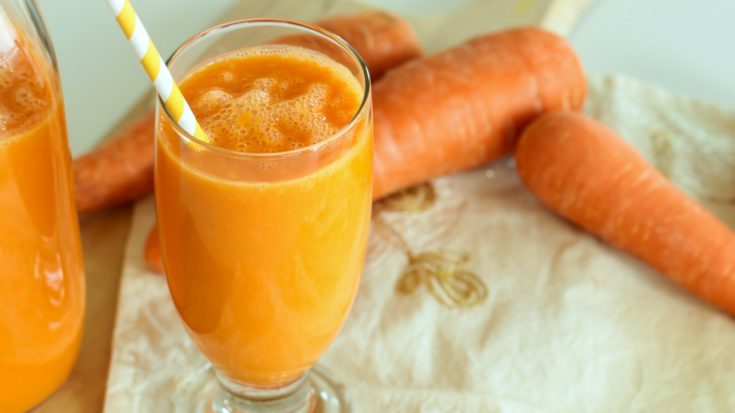 For this recipe you will require:
Half a cup of carrots

½ cup orange juice

1 cup frozen pineapples

¾ cup Greek yogurt

½ cup frozen mango chunks
Throw all of these frozen fruits in the blender with a spoonful of honey and blend. This recipe will yield about 4 servings perfect for the kids, the spouse and yourself. The variety of fruits and vegetables used in this recipe makes it unquestionably one of the healthiest foods you will eat all day.
2. Banana Split Smoothie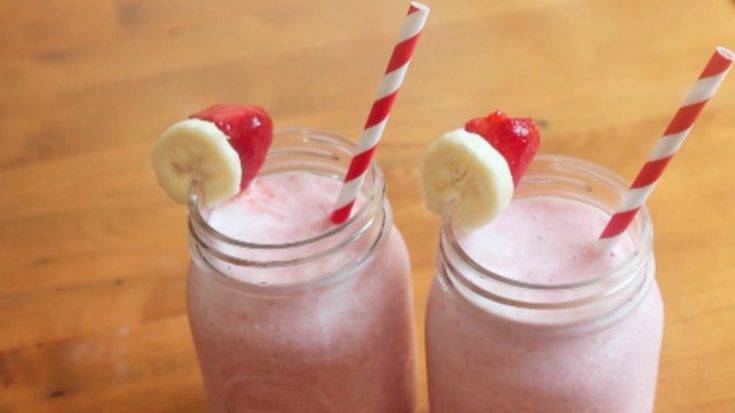 To make this recipe all you need is
1 frozen banana,

2 cups frozen strawberries

¾ cup Greek yogurt

1 cup low-fat chocolate milk
Blend all these ingredients together until smooth. If the consistency of your smoothie turns out to be really thick, you can always add a little bit of water or milk until the desired consistency is obtained.
Banana is packed with amazing nutrients like potassium while the superfood 'strawberries' are full of brain and heart-healthy antioxidants and vitamins. Chocolate is a great pick me up as it increases the dopamine levels in the brain and the milk and yogurt provide essential calcium and protein which are a necessity for the body.
3. Berry Blast Smoothie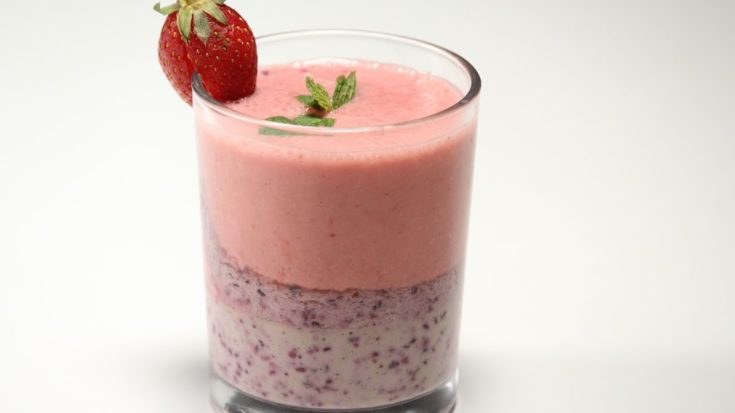 Grab two handfuls of baby spinach and add to the blender along with 2 cups of frozen mixed berries that is strawberry, cherry, blackberry, blueberry, and raspberry.

Then add a cup of unflavored Greek yogurt and a cup of milk. You can also use plant-based milk like almond, soy or coconut milk.

Add a tablespoon of honey and 'pulse' until a smooth drinkable consistency is achieved.
If you do not have frozen fruits and veggies, you can also use fresh produce. Just make sure you add a couple of ice cubes to give your drink the right texture and temperature.
4. Orange Creamsicle Smoothie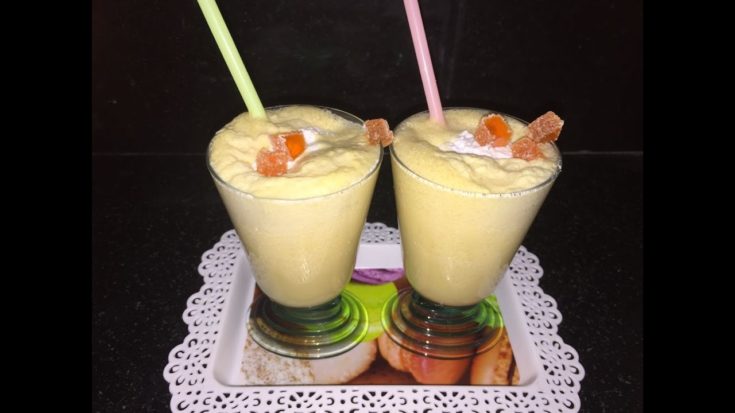 Who doesn't love the creamy, tangy taste of an orange creamsicle and this combo of oranges, pineapple, and vanilla soy milk is precisely that.
You will need:
Drained and frozen oranges (canned ones work best)

½ cup frozen pineapple chunks

½ cup vanilla or soy vanilla yogurt

1 cup vanilla flavored soy milk.
Add all ingredients to the blender along with a teaspoon of honey. Pulse until smooth.
This creamy delight is healthy as it is packed with a lot of protein and calcium and is also refreshing and zesty. The vitamins from oranges and the antioxidants from the pineapple make it more valuable than the ice cream creamsicle so you can have it for breakfast with your kids.
5. Pina-Colada Smoothie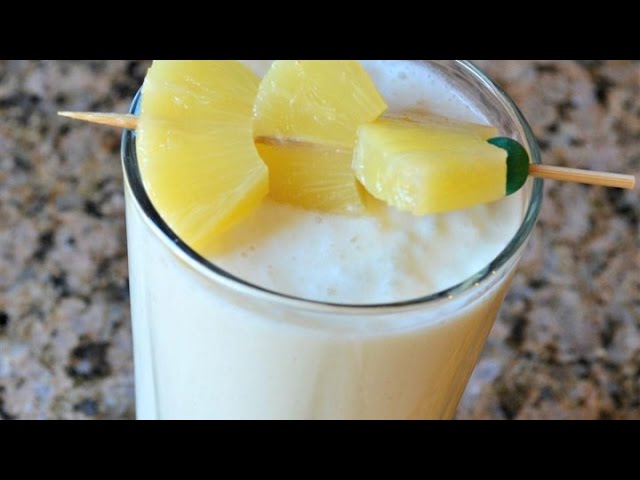 When your kids get tired of all the sweet fruity smoothies and want to try something different, then this tropical style drink is sure to impress them.
You will need:
3 cups frozen pineapple chunks

½ cup coconut milk

½ cup pineapple juice

2tbsp shredded coconut

½ cup vanilla yogurt

1tbsp of honey
Blend all these together to achieve the preferred texture. After drinking this smoothie, you will instantly be transported to a beach with the sun shining brightly.
Simple to prepare and full of health benefits, make sure to try them all and experiment with your own favorite fruits to create your very own personalized fruit smoothies. One thing is certain, your kids surely will love these power packed energy drinks.