Disclosure: This post may contain affiliate links, meaning we get a commission if you decide to make a purchase through our links, at no cost to you. Please read our disclosure for more info.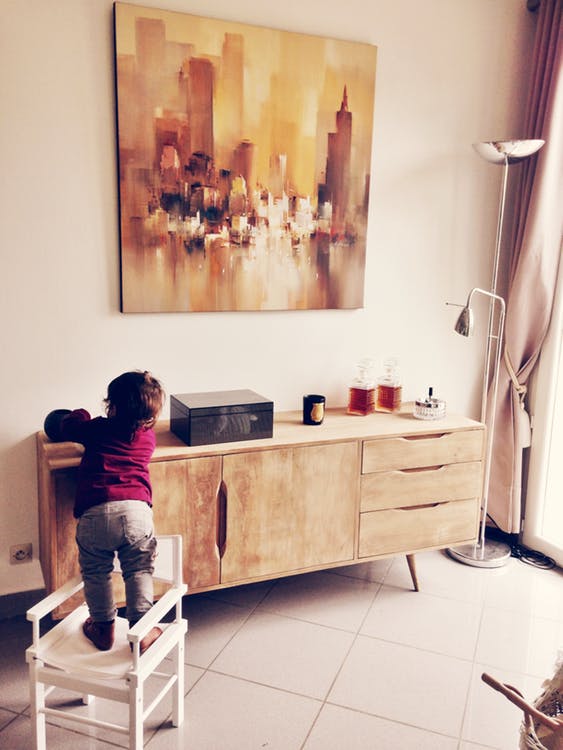 For most parents, the safety of their infant is a top priority each day to protect their well-being and health. Although you may consider your home to be a safe place for your little one to roam, there are many ways that they can suffer from both minor and major injuries. If you want to protect your infant from harm, there are a few important steps to take once you enter parenthood.
4 Ways to Protect Your Infant from Harm in the Home
Use Gates Near Stairs
Stairs are one of the most dangerous areas of most homes where infants can fall if they're not supervised. Add gates that are extremely durable and won't break near the stairs if the toddler leans against it. Gates should be used at both the top and bottom of the stairs to limit access.
Use Safety Latches
Safety latches are extremely useful in preventing your infant from opening cupboards that contain dangerous items or toxic chemicals. Use safety latches where cleaning supplies are stored or on drawers to prevent the little one from finding the knives.
[amazon_link asins='B00192OI2E,B003NSAY7U' template='CopyOf-ProductGrid' store='preemietwinswp-20′ marketplace='US' link_id='7e16c2ab-4e15-11e7-9104-51f0be29f6ab']
You may also want to keep the poison control hotline number available on the refrigerator in the event of an emergency, as well as the number of a law firm like Bachus & Schanker.
Cover the Fireplace
You'll need to use a heat-resistant gate to prevent your infant from becoming burned if they get close to the product and don't get near the flames. Remove small rocks that may be inside of the fireplace, which can be a choking hazard when the fireplace is not in use. Fire-stoking tools should also not be in reach.
Keep Photo Frames Out of Reach
Keep picture frames on high shelves or the fireplace mantle to prevent them from getting knocked down by your toddler as they play with the household objects. Babies are prone to playing with the frames when they're placed on tables, which can cause the child to suffer from an injury if the glass shatters. 
Glass coffee tables can also pose a threat and should be covered or have the edges protected. Children are often injured near glass coffee tables as they learn to walk or stand up while holding onto the furniture.
Keeping your little one safe can seem challenging, but by safeguarding the home and protecting them, you can prevent them from suffering from a personal injury. Babyproofing the home will make it easier to allow your infant to roam free and enjoy exploring as they develop and grow.