Disclosure: This post may contain affiliate links, meaning we get a commission if you decide to make a purchase through our links, at no cost to you. Please read our disclosure for more info.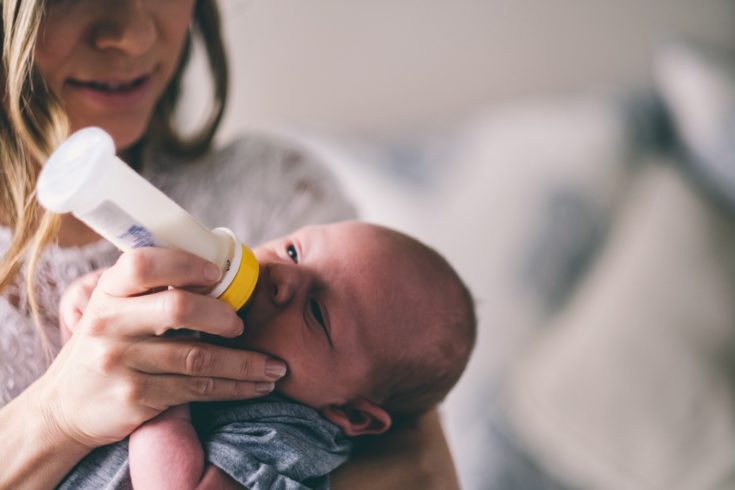 Giving birth is a highly personal and special experience for mothers. Today, mothers have lots of options when it comes to how and where they give birth. It can be stressful making a decision about where you have your baby, but getting the rundown on the pros and cons between your options can help guide your choice.
Hospital Birth
Most women choose this option to have easy access to medical care, but it doesn't have to be the cold, impersonal experience you might be expecting. Hospitals now have options for mothers to help make them more comfortable throughout labor and delivery. The traditional hospital room, family-centered care, and in-hospital birthing centers are the most common choices.
Pros
The most obvious reason that this is a top choice for mothers is the accessibility of more advanced medical care if it is needed. A controlled environment can help ease the stress of delivery, and many mothers may feel more assured and comfortable by the presence of doctors and nurses just steps away. In this way, hospitals offer a great deal of flexibility.
Mothers can choose to go the route of unmedicated birth, or they can choose to have all the medical assistance they desire. You can choose to have an epidural or other pain relief administered during a hospital birth. Postpartum support for you and your baby will be provided.
Cons
The cost of a hospital birth can be high. Hospitals can also be a stressful environment for some mothers.
Your freedom to labor as you see fit is more limited in a hospital — you may not always be able to get up and move when you would like to, you may not be able to wear your own clothing, and the position you're in as you labor may not be your choice.
You may face time constraints for your labor and delivery. Many mothers may also want to rest and spend time with their newborn after labor, something which isn't always an option in a hospital.
Birth Centers
Birth centers are the middle ground between the hospital environment and your home. They can help mothers achieve the "natural" birthing experience they hope for in a more controlled environment than the home. These centers, as long as they are accredited, typically staff licensed professionals like midwives to provide medical support.
Pros
If you are able to and choose to give birth in a birth center, you'll have access to medical care, usually from a midwife or nurse. Birth centers are typically located in or near hospitals, so if more advanced medical care is needed, you'll have quick and easy access to it. You can receive prenatal and postpartum care from a birthing center.
A birth center can give you more of a sense of control over your labor. You won't be subject to unnecessary medical interventions typical of hospital births. You may have the option of water birth or other alternative birthing techniques in a center. Staff will be trained to coach you through a drug-free birth if you choose, by providing encouragement as you labor. You'll be able to move freely, spend more time with your child directly after birth, and you won't be subject to specific time constraints.
Mothers who give birth in a center also tend to have shorter visits than those who choose a traditional hospital, and you won't be encouraged to stay longer than you feel is necessary, resulting in average costs about one-third lower than traditional hospital births.
Cons
Certain circumstances might mean that a birthing center isn't the right choice, or even an option, for you. If you have pre-existing health conditions, a c-section, or if you're going into labor prematurely or too long after your due date, a birthing center can't offer the level of medical intervention you may need.
Sometimes, women who plan to give birth in a birthing center will need to be transferred to a hospital. This transfer can be discouraging, uncomfortable, and stressful for laboring mothers, so consider how you'll react if you find yourself in this situation before making a decision.
Home Birth
The number of mothers who are opting for home births has been on the rise in recent years. Planned home births occur in the presence of a medical professional trained to help you in your labor, but with limited medical intervention. If you're healthy and have no medical risk factors, home birth may be an option for you. There are some steps you can take to reduce your chances of encountering health issues during your pregnancy if a home birth is your preferred choice, such as maintaining a healthy weight, taking vitamins, and avoiding alcohol.
Pros
A home birth means you can labor as you wish in a comfortable environment. You'll have all the freedom to move as you wish and wear what you choose. You can share your baby's birth with as many friends and family as you choose to invite.
You'll have more control over your labor than you would in a hospital. In a home birth, you can avoid routine medical intervention, such as induction, directed pushing, or episiotomy. Your medical care provider will be focused solely on providing your care. You can also expect lower costs of your labor and delivery if you choose this option.
Cons
Home birth can be messy, and your home might not be well-suited for your labor. Insurance may not cover any of the costs associated with a home birth.
More importantly, home birth can present risks. It is not an option for mothers with pre-existing medical conditions and is most ideal for mothers who have given birth before and labor easily.
If medical care is needed, you'll need to transfer to a hospital — so it's important to consider how quickly, safely, and easily you'll be able to get there. Moving to a hospital during labor is a real possibility and can be a stressful experience.
Making a Decision
Expecting mothers have lots of options to choose from when it comes to their labor and delivery. Hospital births can provides security and peace of mind. Home births provide more room for personal experiences. Birth centers can give you a little bit of both. If you're healthy throughout your pregnancy, the decision for what's best for you and your baby is your own.