Disclosure: This post may contain affiliate links, meaning we get a commission if you decide to make a purchase through our links, at no cost to you. Please read our disclosure for more info.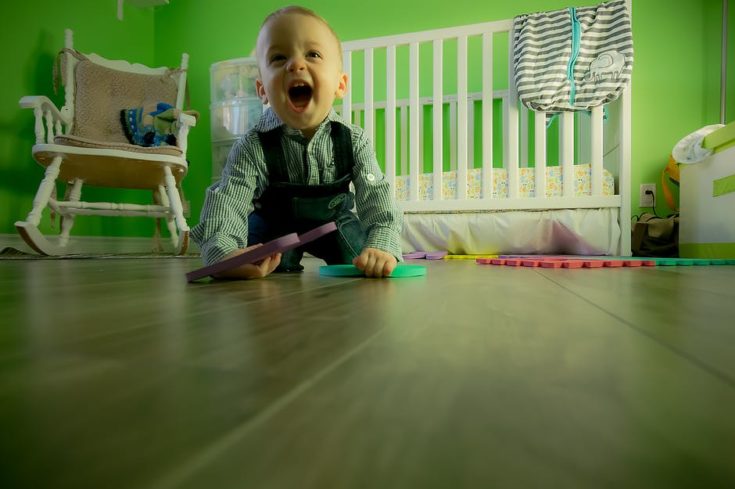 How to Style a Nursery: Dos and Don'ts
If your first baby is on its way, your head is probably full of dilemmas ‒ from what name to choose to what the curfew is going to be when they are 15. Having a first child is never a relaxed thing. One of the things on the never-ending checklist is the nursery. You probably have a million questions about it, so let's go over some dos and don'ts.
Painting
DO: Use light colors. Lighter and pastel shades create a peaceful environment and will help your baby calm down and feel safe.

Start on time. No matter how non-toxic the paints you are using might be, you don't ever want to bring your newborn into a room that is still filled with fumes from all of the paints. So, start painting early enough and air the room out.
DON'T: Base your color choices on gender. I think that we are pretty much over the whole "pink is for girls" and "blue is for boys" phase, but even if you still want that – the walls are not the way to go. You can never be 100% sure of the baby's gender and if it ends up being the opposite sex, you might have a harder time dealing with that.
Furnishing
DO: Get a safe crib. During its first few years, your baby is going to spend a lot of time in the crib, so you want it to be as safe and comfortable as possible. The crib being well structured is a lot more important than its looks. Place some interesting designer cushions to make it more beautiful and cozy.
Think in advance. Get kids rugs for your little sweetheart to take their first steps on and try to get furniture that will be useful even when they get older. Opt for a changing table that can become a desk, a diaper cabinet that can become a toy box and similar.
DON'T: Forget about yourself. You will be spending a lot of time in that room, so make sure you equip it with everything you need. Get a chair that is comfortable, a cabinet for books and have all of the necessary things for the baby on hand so that you don't have to leave in the middle of changing them to go get more wet wipes.
Lighting
DO: Have many different light sources. Having night lights is crucial, but also think about a reading light that is far enough from the crib so that you can use it while the baby is sleeping. Try to avoid harsh overhead lighting because your baby is going to be spending a lot of time lying on its back, and having a light beaming directly into your eyes is not comfortable for anyone.
DON'T: Neglect natural light. Natural light is great for the baby, not only because it's not as harsh as artificial lighting, but also because it will allow the baby to adopt a natural sleeping cycle much faster. If it can clearly see when it is daylight and when it is night, it will be more inclined to adapt its sleeping pattern to nature. Having a lot of windows also means that you will have a lot of fresh air, which is always a plus.
But most importantly…
DON'T: Think that having expensive and designer furniture is the most important thing. Your baby will be just fine sleeping in a DIY crib as long as it is safe and comfortable.
DO: Give your child a lot of love and support. Your first child might be the test of your parenting abilities, but don't let yourself get beat up by the bad days and focus on the happy moments.