Disclosure: This post may contain affiliate links, meaning we get a commission if you decide to make a purchase through our links, at no cost to you. Please read our disclosure for more info.
Who's that knocking on our front door? Why autumn, of course; and it's here to bring us crunchy leaves, warm drinks, and announce that holiday season is right behind. With Halloween, Christmas, and New Year's Eve just a couple of months away, kids will be wondering what should they mask themselves into? And let's be honest, it's not just the kids; grownups love costume parties, and formal occasions which offer them perfect excuse to dress up all neat, elegant, and glamorous without being overdressed.
Theme party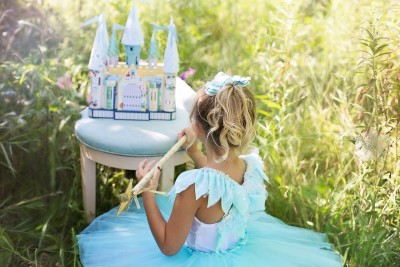 Rainy fall means less garden parties, but this doesn't mean that theme parties are forgotten until the following year. Boys like dressing up as pirates so prepare to dress them in plenty of skulls and make your own eye patch, while girls like fairies, princesses, and ballerinas which means tutu skirts, wings, tiaras, and magic wands-slash-sceptres. Superheroes don't always need costumes, you can achieve the effect simply by using face paint and dressing up in superhero colours: red and blue for Spiderman, black for Batman, green for the Incredible Hulk… Face paint, clothes in the right colours, and usually a cape – instant superhero in a blink of an eye.   
Halloween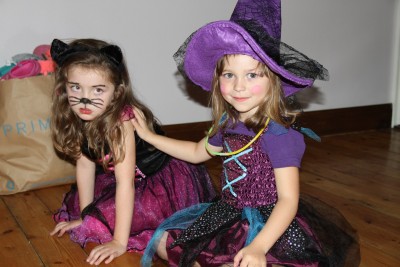 This is the time for your child to show to everyone who is their favourite superhero, movie star, or Disney princess. There is a big chance that when out shopping for costumes you will run into other parents trying to fulfil their children's wishes. Just make sure you buy them something that can be machine-washed easily since they will probably smear face paint and chocolate all over their costume. In addition, they will be jumping and running around, and can tear their skirts or shirts. If you have patience and would like to spend some quality time with your children, you can make their Halloween costumes together. Just remember that this is about fun and games (and candies) and not about sitting in a corner quietly and keeping one's costume safe.
Formal dinners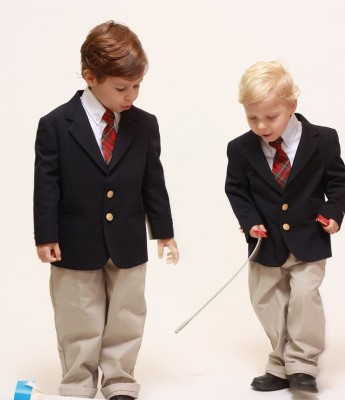 When dressing up for a formal dinner, parents will consider a well-tailored cocktail dress and a tuxedo or a suit, but what about kids? It will be a little odd to have your kids showing up in their favourite Sponge Bob hoodie and Frozen skirt, right? Girls formal dresses and boys' suits may seem like too much, but having one or two such pieces in a closet means that you won't have to shop in panic when formal occasions occur such as Christmas and Easter dinners, or family gatherings. Not to mention first communions and family photos, formal outfit is absolutely necessary and it's not just for parents either.
Weddings – ring bearers and flower girls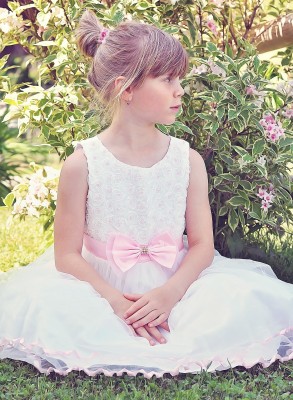 Flower girls and ring bearers in their miniature replicas of bride and groom's outfits. Girls usually wear something white to symbolize their innocence, but bride can choose another colour too, while boys' suits or tuxedos make them appear adult-like. Both outfits should emphasize the gentle age of the children, but should not be too complicated to put on or take off. Girls have zippers on their dresses and boys' small ties should be on an elastic band and should not be too tight.  
Just as kids love having a costume stuck up somewhere in their closet, same should go for a suit and a dress. You never know when a formal or whacky outfit will be needed, and it's always good to have something up your sleeve just in case.