Disclosure: This post may contain affiliate links, meaning we get a commission if you decide to make a purchase through our links, at no cost to you. Please read our disclosure for more info.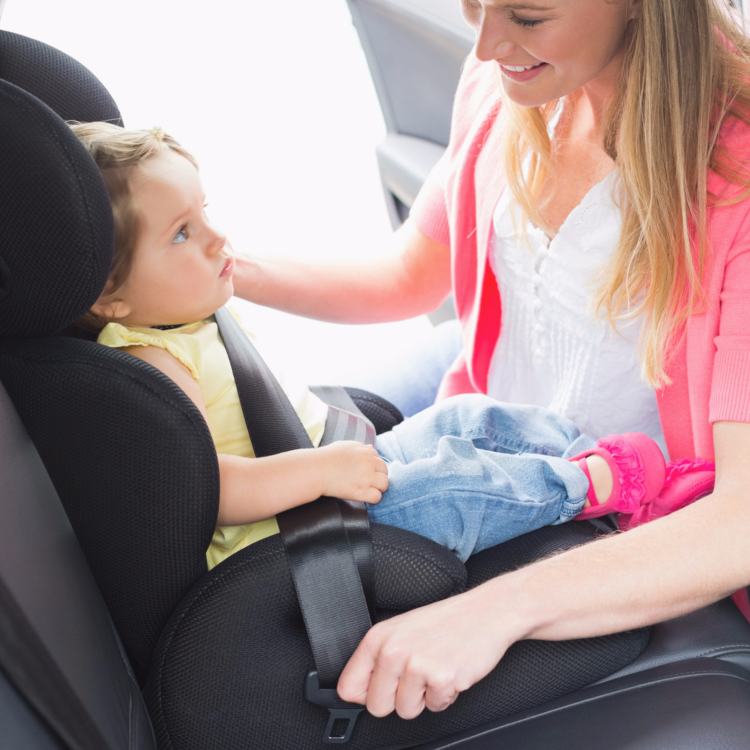 There's almost no point in placing your child in a car seat, if you haven't properly educated yourself on the rules of car seat safety. The following information is meant to help you keep your precious cargo out of harm's way, while you travel.
1. Do Your Homework
When it's time to buy a car seat, it's imperative that you do your homework. Never purchase a product, based on price alone. If you're contemplating a "gently used" model, inspect it thoroughly. Make sure the car seat hasn't been recalled, has no visible damage, isn't expired and has the manufacturer's label still attached.
2. Opt for the Backseat
The safest place to position your child's car seat is in the middle of the backseat. . Not only does this eliminate the possibility of your child being injured from an inflated airbag, it also means that there's less chance of getting hurt if your vehicle is hit on either side.
3. Avoid "Outside of Car" Use
Regardless of how comfortable it may look, a car seat should never be used as a replacement crib or makeshift seat. Unfortunately, many parents don't realize the danger of placing their child in the seat for long periods of time. Possible health risks include getting injured, if the seat falls off of an elevated surface (such as a table), GERD, difficulty breathing and flattening of the back of the head.
4. Ensure Harness Fits Snug
Always adjust the harness so it buckles snugly around your child. Place the straps over the shoulders and position the chest clip so that it's at armpit level. The harness is snug enough when you're able to fit one finger underneath the straps near your child's chest.
These are just a few things to remember, when it comes to car seat safety. Whether you travel a lot or somewhat infrequently, it's crucial that you do all you can to protect your child on short car trips and long journeys alike.
For more car seat safety information, check out how Cars.com conducts car seat checks.
Can't afford a new car seat? Buy a car seat now, pay later.