Disclosure: This post may contain affiliate links, meaning we get a commission if you decide to make a purchase through our links, at no cost to you. Please read our disclosure for more info.
Every year more than 1.2 million young adults drop out of high school.
Educators are using the word crisis to describe the state of literacy in America and with these stats that appears to be a valid description.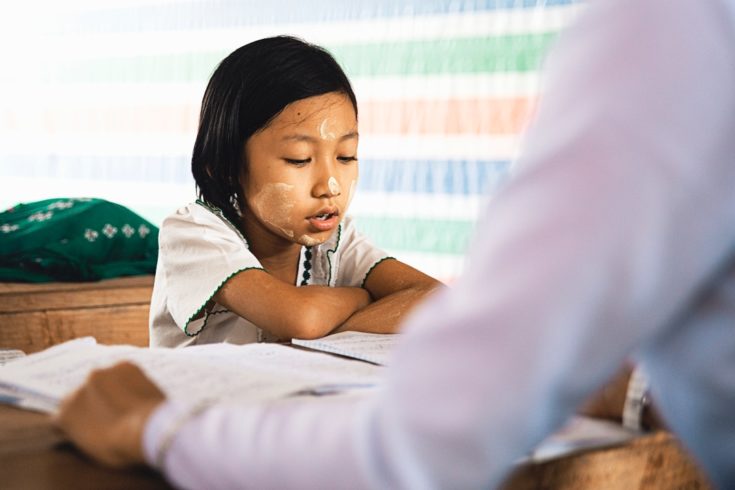 Being an educator of any kind is a major responsibility and having the right learning resources at the fingertips is key. It's not just the information that is important; it is the ability to engage children so they WANT to learn.
Continue reading this article to find out what resources are available to guide students through the learning process.
Top Learning Resources You Can't Miss
Some children need more help than others. Even if your child goes to a public or private school, you may find you need to help with further education at home.
The good news is that now more than ever, the ability to learn online is easily accessible. There are even some websites that offer high-quality resources for free in hopes to increase the education levels of children around the world.
It's not just immigrant children that can't speak the native language that are experiencing challenges and need to read more here. Many low-income families that speak English are experiencing these problems as well and these resources can help.
1. Khan Academy
Khan Academy makes it easy to educate your kids even when they're not at school. The learning experience is very personalized when you get started and kids and parents alike can sign up.
If your child is under the age of 13, they will have to email you and get your permission by a link click in an email.
Let's say you get a parent/teacher account. If you do this, you can add children and see what they are working on and how they are doing.
Khan Academy is partnered with Bank of America and is a not for profit. The resources are free but you are welcome to donate if you so choose.
There are video and text courses so you are able to learn through various formats. Education starts at Kindergarten and goes through adult learning as well.
2. Time4Learning
Time4Learning is another popular online learning resource for children. This platform is a paid option but is good for those that are full-time homeschoolers.
The platform allows you to set up a plan of education and also export your child's record in case you need them at any time.
Modules are separated by grade which makes it easy for you to keep your children on track. Currently, the lessons are displayed using flash technology and not available on mobile devices so there is no app and the child needs a laptop or desktop to access lessons.
If you want a more structured learning journey, Time4Learning is a good option.
3. Reading Eggs
Reading Eggs is a popular option for helping children of all ages increase their grade level. Instead of throwing your children into lesson one, there is an assessment test that will help place your child into the learning journey.
The Reading Eggs creators have thought of all of the important parts of teaching children to read from repetition to rewards. There are fun elements to the platform and kids and parents alike are fans of the platform.
There is a free trial period but this is also a paid option.
4. TED-Ed
Students and teachers can collaborate to create and consume key information using TED-Ed. Being able to create and consume allows students to make their mark on the educational world and learn from some of their brightest peers.
5. cK-12
cK-12 is a hub to help reduce the cost of academic books in the K12 market around the world. The open source interface allows users to add to and distribute education information.
6. Kahoot
We all know how much kids love playing games and with Kahoot we can let kids learn and have fun with games. The age, device being used and language don't matter because Kahoot can support it all.
Kahoot encourages group engagement but allows students to sign in on their own devices to give their answers to multiple choice answers in teacher-created games.
7. Storybird
Storybird is used by teachers to promote reading and writing skills. Stories are created and can be sent in emails, embedded on blogs and more.
8. IXL
IXL is another paid option that allows you to organize your child's learning journey by grade. You may be familiar with IXL if your child is in public school since this is one of the resources teachers often use to supplement other in-use curricula.
9. Cool Math
To anyone having challenges with math, Cool Math is a resource that allows children and adults alike to relax and have some fun with math games. The way the site is structured keeps kids from getting bored with the same old math problems.
10. National Geographic Kids
Kids that have a desire to learn about our planet will love National Geographic Kids. Whether it is games or creating their own animal in Animal Jam, there is plenty to learn through this platform.
Need More Parenting Help?
Even if you're searching for learning resources for older kids, you may have another bundle of joy on the way. It is easy to forget all of the steps you need to take to prepare for your new little human.
Don't fear. We created a guide for you that will help you get ready before baby comes home. Read our article on making your home kid-friendly today.