Disclosure: This post may contain affiliate links, meaning we get a commission if you decide to make a purchase through our links, at no cost to you. Please read our disclosure for more info.
Choosing a childcare center for your children can be a difficult task. You want your children to be in a safe, happy, and loving environment where they can learn and have fun. However, the childcare center that you choose must also meet your needs: It must be convenient, affordable, and offer care during the hours that you need it. A perfect childcare situation is rare, but a very good situation can usually be found by taking the time to do your homework.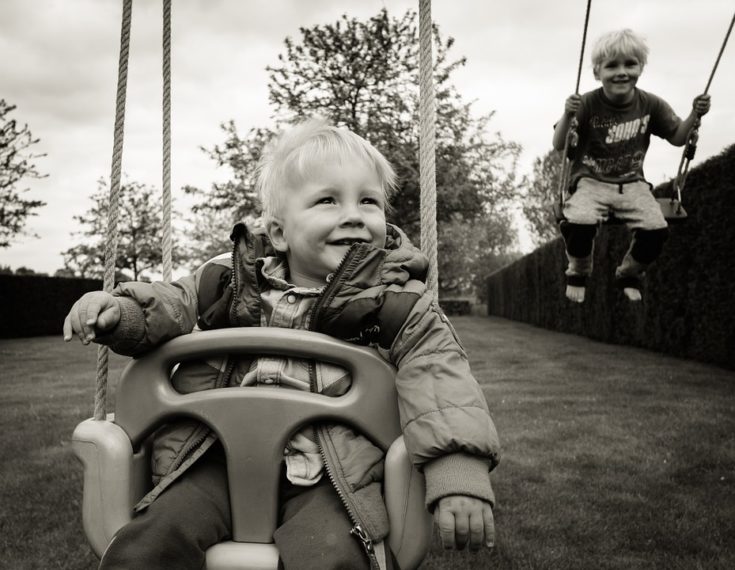 The first thing you will want to do is to ask for recommendations from those you trust such as friends and family. Who do they use for childcare? Do they know other people that might have a positive recommendation for a center? Pay attention to all the reviews you receive, both good and bad. You will want to compare your answers to make sure you don't get a mixed review about a particular center.
Next you will need to conduct a phone interview with the centers you are interested in. Make sure to check on their availability for the ages of your children for the time period that you will need care to begin. Find out their hours and location and make sure they are convenient for your situation.
Ask about their childcare costs and what is included. If you have more than one child, inquire about whether or not they offer a multi-child discount. Also, ask about the quality of care they offer including questions about the ratio of children to adult care givers, whether or not drop in visits are okay, and whether or not they are a licensed facility.
After you narrow down your list of potential centers to at least three you will want to visit each of them. Make sure you spend at least an hour visiting each one and asking detailed questions. You will want to find out about the health and safety guidelines that each center follows. How is food prepared and served? What are bathroom protocols? Also inquire about the daily routines that the center follows. Does it sound like a schedule that your child(ren) will embrace or have a difficult time adjusting to? Ask about the fun and learning environments that each center offers. Do they go on field trips? Do they expose the children to different forms of art or music? Make sure the things that are important to you for your child to learn are taught at the center you are considering. You will also want to make sure that the center's standards for affection and attention are acceptable to you.
Check the references of each of the centers. You can often find out information through references that you wouldn't otherwise learn. What did past clients think about the care their children received? Do their children still attend that same center? If not, find out why. Also consider how old the reference is. While current references will give you an idea of how things might be going now, comparing it to an older reference will show you whether the center has stayed consistent.
Then it's time to choose a childcare center. Review everything you've learned about the centers you're considering. If you have additional questions don't be afraid to go back and find answers for them. Remember that it's okay to be choosy; you are selecting care for your children and you must be comfortable with the decision you make. Finally, trust your gut instinct. Intuition should not be discounted when it comes to making decisions about the care of your children.
Prepare your children for the change in childcare by talking positively about the new situation. If at all possible take them to visit the new center ahead of time. After your children begin attending the new center make sure to monitor the care closely. Even a seemingly wonderful situation can turn bad quickly. You will want to be vigilant in keeping watch over your children's care and keep other children safe by reporting any problems.