Disclosure: This post may contain affiliate links, meaning we get a commission if you decide to make a purchase through our links, at no cost to you. Please read our disclosure for more info.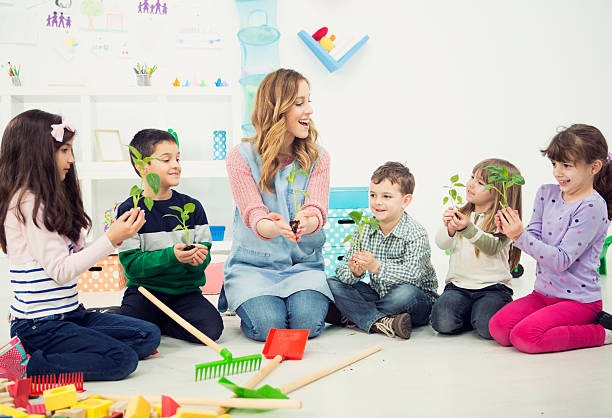 Our children are the future; and it's time for them to get moving thus they need to be prepared for their upcoming challenges. Therefore, we should ensure to adequately educate them for the future are going to inherit and the ways they should live to protect Mother Nature. Educating them on environmental issues at their early stage of learning is a must. A green environment is the priority.
The Importance of Green Environments in Childcare Centers
Considering a green environment in a childcare center is the best way to educate them on these issues, as all living beings learn a lot of safe living from their environment they are living in. Living in a green environment and learning through related educational curriculum would ensure they are passing it to their next generation to protect our mother earth.
Benefits of Green Center
You can achieve benefits from your green childcare center in many counts. Your focus on the project should include involvement of all your staff, parents, children and the society. The benefits are as follows:
Reduces expenditure on energy for operations.

Lowers maintenance costs.

Minimizes usage of water.

Improves service quality.

Provides safer and healthier atmosphere for children and staff.

Improves employee retention.

Easy procurement of certificates for your business.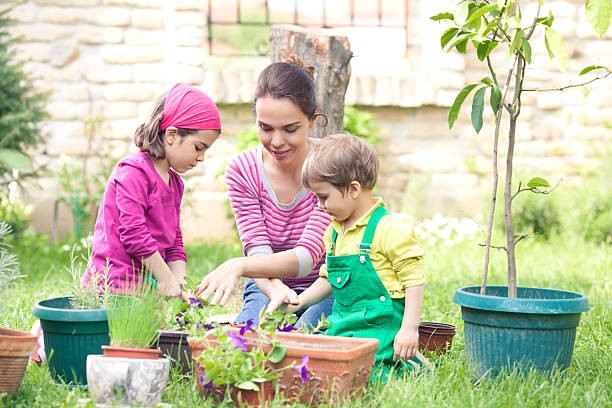 7 Tips on Creating a Green Childcare Center
Following are some important and effective tips on creating an eco-friendly and healthy childcare center:
Going green is the key. You should talk to children about things those are eco-friendly. Like leftover vegetables and fruits or whatever organic waste can be recycled to an organic manure by composting. You should have composting facilities in your center to enjoy.

Use non-toxic and green materials while renovating your facility. You can use materials those are recycled, formaldehyde and lead-free materials, zero-VOC paints for interior and exterior painting. As these paints are highly scrubbable.

Add locally sourced organic fresh food, whenever and whatever possible to their menu. Talk about and teach them ill effects readymade packed food and the way the empty containers or packets should be disposed of. This strategy will additionally beneficial for your center as that will leave less carbon footprint.

There is plenty greener, non-toxic and environment-friendly cleaning materials available. Replace you toxic materials with those at your

childcare center and teach children on benefits

of using those cleaners and bad impacts of toxic cleaners. You can produce cleaners using baking soda with water, vinegar etc. at your facility and so the cleansing ability of these cleansers.

Switch on to energy efficient electrical gadgets. Have solar plant. Replace older light bulbs with more eco-friendly bulbs like CFL and LED bulbs. Educate them on energy saving procedures and their good effects on the environment. They should be made conscious and encouraged to switch off lights, computers, and other appliances those need power.

Educate children on benefits of recycling. Help them in identifying and sorting recyclables waste like empty boxes, egg cartons, and other such materials. Teach and encourage them in creating attractive crafts out of those materials.

Go digital. Your childcare

facility should ideally be a paperless one, in whatever area in your center that is possible. Digital reporting and documentations, all kind of forms, newsletters, and applications etc should be practiced. At the same time, all children should know the positive effects of a paperless society. This measure and practice would be very cost-effective as you can send updates on children and your service instantly to their parents via texts and email.
Our society needs more encouragement, education, and attention to environment. Your childcare center should be an example on this issue.