Disclosure: This post may contain affiliate links, meaning we get a commission if you decide to make a purchase through our links, at no cost to you. Please read our disclosure for more info.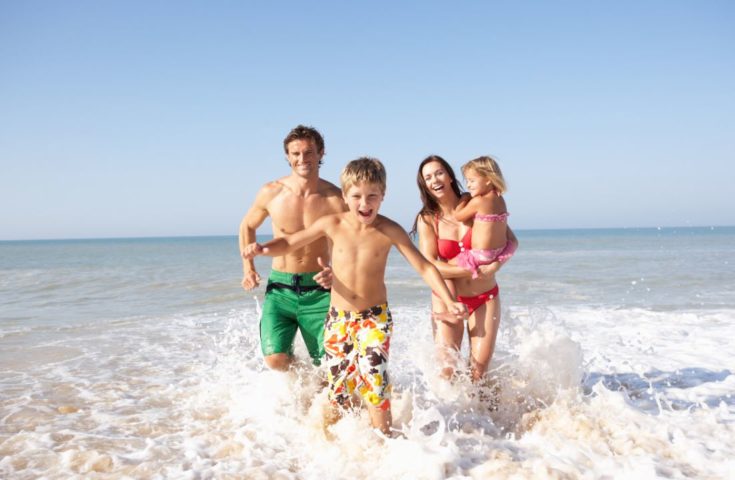 Taking babies or children – or a mix of the two – on vacation can be a challenge to say the least. Strollers, prams, car seats, all the luggage, standing in the check-in queue with one child whining because they're bored and the baby needs a diaper change is a recipe for high-stress levels, and that's before you've gotten anywhere! It's the prospect of all these difficulties that put parents off from taking overseas vacations, but there are a few tips for ways to help you reduce any stress and have a great trip.
Planning
Always plan as much as you can beforehand, so you know exactly what you're taking, where you're going, how to get there, and what will be waiting for you at the other end. Make some checklists to help you with the planning stages because it's very hard trying to remember everything you need to. There are some very useful free tools on the Internet that you can use and adapt to your own needs, so download and/or print them off to help you plan effectively.
Make sure there aren't going to be any surprises, for example, be sure about what is included in your holiday and what you will need to bring or sort out for yourself. Find out as much as you can about your resort, and not just the obvious things like where the swimming pool is located, but how far it is to walk to the beach, how close you are to shops and services, whether you can get familiar supplies of essential items for the baby, what the elevators are like and whether the streets have a lot of steps or bumpy, narrow walkways. Try to think of everything you could encounter that would make pushing a stroller or caring for your kids easier, and avoid places that sound as though they will make your life harder.
Find the easy way
You can be quite clever when you book your vacation, by finding ways of minimizing your workload when you're away. Find a hotel that offers all-inclusive packages like the hoteles todo incluido en Veracruz, so you don't have to worry about finding places to eat or the extra expense involved. Hotels that have a creche facility or on-site childminder service are ideal because the kids can have a few hours playing happily while you take a break and do your own thing. Onsite entertainment, sports facilities and activities will all keep your kids occupied and take the strain off of you for a while, and if they're the kinds of things you can do together, it saves a lot of traveling around to be able to have fun on the resort.
Taking a travel stroller that folds up into a neat bundle will help you reduce bulky luggage, and you can also get suitcases for kids that they can ride around on at the airport, which help them to avoid boredom.
If you do a bit of online research, you will find plenty more examples of travel gear that will help keep your baggage to a minimum and ease the problems of travel with kids. Don't assume a vacation with your little ones will be too much to take on, because with some thought and preparation you can all have a wonderful time.