Disclosure: This post may contain affiliate links, meaning we get a commission if you decide to make a purchase through our links, at no cost to you. Please read our disclosure for more info.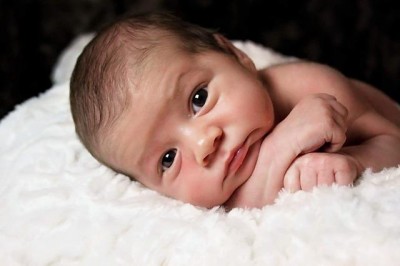 You have been anxiously awaiting the arrival of your little one for nine months. You have been diligently preparing the baby's room and stocking up supplies for that moment when your entire life will change and you'll hold your greatest gift in your hands. As your due date approaches and you think of everything that you have to do, there is one other priority that you must put at the top of your list. You need to consider all of the environmental dangers that are in your home that could affect your newborn's health. By being aware and proactive, you can reduce risks to your little one, making your home the safe haven that it is meant to be.
Focus on the Nursery
You'll want to begin by emphasizing a safe environment in the nursery. Your baby will be spending a great deal of time in his or her own room in the early months at a time when infants sleep for long periods. Before you bring your baby home from the hospital, take a close look at every aspect of the nursery. Test the baby's room and the rest of the household for lead paint and deal with it accordingly. Be aware that anything containing vinyl, polyurethane foam, carpeting that has been treated with pesticides, or foam padding in carpeting could contain semivolatile organic compounds known as PBDE's. These substances can be released into the air and accumulate dust. At that point they can be inhaled, posing many risks for your baby. You'll want to eliminate any of these products that could endanger your little one's health.
Think Twice About Your Cleaning Solutions
Any type of cleaning solution that you use in your home can pose a danger to your baby. You need to realize that at such a young age, your infant absorbs more through skin that is extremely permeable, not to mention he or she will drink, eat, and breathe in more than an adult when you consider a baby's proportion to weight. Anything that your little one is exposed to can be a hazard. Be sure to use cleaning products that are friendly to the environment and do not contain any toxins.
[amazon_link asins='B0038QQ7MI,B008ZCSCQY' template='CopyOf-ProductGrid' store='preemietwinswp-20′ marketplace='US' link_id='3eff975b-e43b-11e6-9313-01f6494ef320′]
Many people create their own products that are completely natural. When you are cleaning, don't do so around your baby. Make sure your home is well-ventilated, using air purifiers and fans to keep your infant's air as pure as possible. Wash your hands often to remove any traces of chemicals from your hands before handling your baby. You don't have to put on tyvek sleeves every time you handle the baby, but use your common sense about what you touch before you touch your most precious possession.
Be Aware of the Dangers in Carpets
Your carpeting is a danger zone. It is filled with allergens, dust mites, the potential for bugs, and dirt. Even though your infant may not be on the floor yet when the crawling stage begins, there is still the risk of inhaling hazardous substances. What may not bother you could bother your baby's delicate lungs. You need to be extremely conscientious about keeping your carpets clean. Take your shoes off before you enter the house to minimize the amount of dirt you track in the house. Vacuum on a daily basis to stay on top of things. If you have pets, brush them outside to keep the hair levels down. Use carpet cleaners that are considered non-toxic on a regular basis. Your efforts will pay off when you avoid respiratory problems for your infant.
Having a baby is an exhilarating, life-altering moment in your life. It can also be daunting when you think of all of the risks that surround your little one. Take steps to prepare your home before your infant comes home to protect your baby and give yourself peace of mind.