Disclosure: This post may contain affiliate links, meaning we get a commission if you decide to make a purchase through our links, at no cost to you. Please read our disclosure for more info.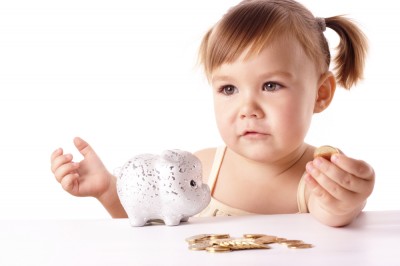 Having a baby is an expensive experience. According to statistics from Baby Centre, new parents spent an average of £3,000 in the first 12 months of a baby's life and it's not just buying baby clothes, prams and accessories; the ongoing costs will continue to increase as your baby gets older. However, with some careful budgeting and planning this needn't pose too much of a problem.
Looks for new forms of transport
Most mums will know the challenges of travelling on public transport with a baby; if you are in area that isn't well served with buses, and the only alternative form of public transport is a train or tube, then learning to drive or updating your driving skills is an excellent idea to give you a flexible and cost-effective mode of transport.
It's vital to accompany that with a sound, easy-to-fit, child seat in your car too and this will probably ensure they have safer and more comfortable ride than on public transport.
Buy second hand
In order to save money, don't feel the pressure to buy everything new. Charity shops stock baby goods that are in excellent condition – children grow up so quickly that they often don't wear items out before moving on – and they provide great value. There are often bundles of baby clothes and toys on offer on auction sites such as eBay.  The local newspapers classified sections are also a good way of finding affordable baby goods without going over your budget too.
Budget brands
Another alternative to second hand goods is to buy budget brands to reduce your outgoings. Some people associate budget brands with poor quality but this really is not the case. These types of goods still have to conform to regular safety standards and many easily hold their own against more expensive counterparts.
Agree on a budget
To save money, agree on a budget and have a firm idea of what you're going to spend every month. Consider cancelling services that you don't really need – eg expensive TV packages – and look for alternative suppliers of energy, internet and insurance to reduce your regular bills.
Benefits
As a new mum, you will be entitled to some additional benefits. To further help your budgeting efforts do some research to determine the benefits that will be available to you when your baby is born. Don't feel bad about doing this either, this is money that you are perfectly entitled to – it's your way of getting something back for the year's you've paid into the welfare system.
Set up a savings account
One way to prepare for the birth of a new baby is to establish a savings account. You can set up a direct debit and transfer a regular amount every month, or just put in what you can depending on your budget and this money can cover those 'rainy days' that crop up from time to time. Do some research and find an account that pays better interest; this will help you towards your savings goals.
Go green
New parents will often face a number of financial constraints so it's wise to look for ways to reduce the on-going costs and one way to do this is to use cloth nappies. As well as being better for the environment, cloth nappies can also offer a significant saving as opposed to disposable ones.