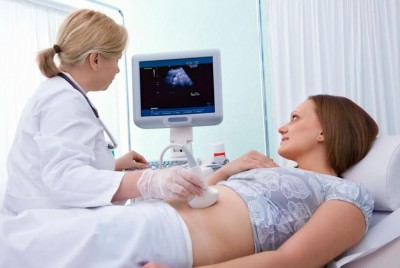 Preparing for a baby is one of the most exciting times for many women. They want their child to be healthy, and they want there to be as little pain involved as possible. For some women, the mere thought of going into labor will intensify their level of pain. For many more women, the need and desire to remain medication free during pregnancy is also important to the health of their baby and their own health. The following are seven healthy tips to help your pregnancy be as medication and pain-free as possible.
Massage is a useful tool to help relax the body. In the case of a pregnancy, a foot massage in particular will help to take a woman's mind off the general pain in the weeks and hours leading up to the time of delivery. As a woman is aided by a foot massage to relax, her level of pain will tend to decrease accordingly. This can be particularly helpful during an intense and long delivery process.
Much of what people feel in terms of pain depends on how the brain interprets pain signals. For some people, it is possible to train the mind to ignore a significant amount of pain. Regular meditation training will often help to get the brain to accomplish this goal more effectively. In other words, this is something that should become part of a woman's lifestyle early on, not a last minute attempt at learning how to meditate in hopes of maximum results.
ASEA is a supplement that improves a woman's levels of redox signaling. With cellular signaling operating at a higher level, this helps to make a woman's body better suited for the physical rigors of labor. It can help you to feel your best at any age. Read Asea reviews for more information.
Vitamin D3 Supplementation
Another factor that will both help improve health and reduce pain during pregnancy is vitamin D3 supplementation. In recent studies, it was observed that women with the lowest levels of vitamin D3 typically experienced increased pain intensity during pregnancy.
Just because you are having a baby, this does not mean you cannot enjoy a little back pain relief. A visit to your chiropractor may be exactly what you need to help eliminate some of the additional back pain you are currently suffering with during pregnancy. Careful chiropractic pain treatment methods are generally considered to be healthy and safe during pregnancy, but it's important to talk to your doctor first.
If the general pain and cramps associated with carrying a baby inside you are starting to make your situation intolerable, then it might be time for a relaxing, warm shower. If you are experiencing a lot of leg cramps during pregnancy, an Epsom salt bath may serve as a nicer alternative to a warm shower to relieve cramps.
Frequently Changing Positions
When pregnant, it is often a good idea to move around from one position to the next. Remaining in one static position all the time may place a lot of pressure on certain parts of your body. This will inevitably lead to aches and pains which creates an unpleasant experience for a lot of pregnant women.
Experiencing a pain-free and healthy pregnancy involves trying a variety of different ideas to figure out what works for your personal situation. What works for one woman may not work as well for another woman. Once you find what works to help you relieve the pain you are suffering with during pregnancy, you will certainly want to keep using the methods that work.