Disclosure: This post may contain affiliate links, meaning we get a commission if you decide to make a purchase through our links, at no cost to you. Please read our disclosure for more info.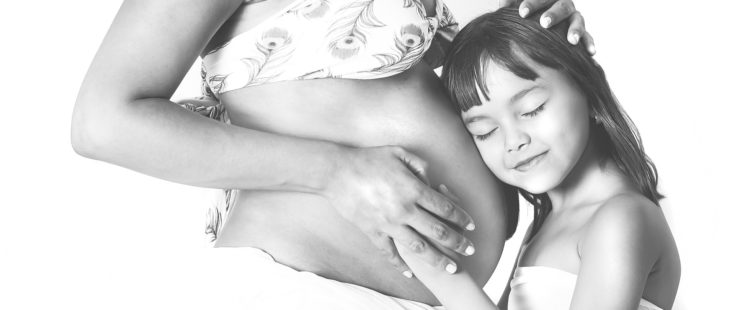 Congratulations! You're either having a second (or third baby) or you've been invited to the baby shower of someone who is soon welcoming another baby. More than likely this new bundle of joy is getting a lot of hand-me-downs and you may not know what they need. As a matter of fact, the new mom probably didn't even have the energy or feel the need to add a lot of items to her registry this time around. But some things can't be purchased and you still want to be there in meaningful way. After all, we know it takes a village to raise a child and more often than not, the village is thrilled to gather and help.
So here are some suggestions for some registry gifts the second time around:
Untraditional Gifts
A home-cooked meal, babysitting, and even dog walking services are some untraditional but welcoming gifts from parents who already have their handfuls and could use a break – whether to catch up on sleep, take a hot shower or even step away for a few hours for date night. And if you are a new parent, there is nothing wrong asking a loved one to step in and help. Certain registries such as BabyList.com already provide options to add such services.
Postpartum Doula
New parents will tell you that juggling life after bringing home a baby can be anything but easy. Even the most experienced parents still have to adapt to new routines, dividing time, and just trying to figure out how to manage it all. A postpartum doula is an amazing baby shower gift – as they provide mental, physical and informational support, along with making sure mom is fed, hydrated, and comfortable.
Diapers
Whether this is the second baby or the sixth – every new parent will need lots of diapers. My first born cried at any hints of a wet diaper, so we counted over 300 diapers in one month!! This can quickly become one of the biggest expenses until the baby is fully potty trained. I would recommend buying size 2 or 3 as most babies don't use newborn sizes for very long. If you're unsure on which size to get, you can also opt for a gift card to places like Target, just make sure the place you get the gift card to is located within easy driving distance of the new parents house.
Hospital Bills
Parents often stress about bills dramatically. This makes sense, because hospitals can sometimes overcharge or charge for items that are not necessarily needed. Advise your friend to talk to someone on the labor and delivery staff. The labor and delivery team can provide a list of everything the hospital normally charges for. Sometimes you can say no and avoid paying for those items or negotiate a maternity package. This is where you can step in and provide a gift basket with the items that are not necessarily needed from the hospital, but nice to have such as snacks or other items to pack in a hospital bag.
A Pedicure/Manicure
When everyone else is focused on the baby, it's important to remember how mom can appreciate some extra love and attention too. When she's closer to eight or nine months pregnant and can no longer see her toes, there is nothing nicer than having someone else taking care of her nails for her.
So you can Google most registry lists and will find items like the infamous Sophie the Giraffe and Aden and Anais burp cloths and while those are nice to have, often times we can spend the same amount of money on more intangible and equally appreciated items.