Disclosure: This post may contain affiliate links, meaning we get a commission if you decide to make a purchase through our links, at no cost to you. Please read our disclosure for more info.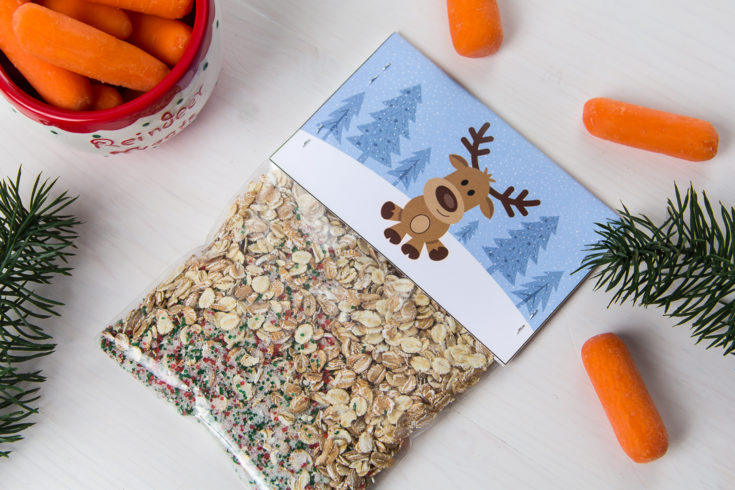 Celebrate Christmas Eve by leaving cookies and milk out for Santa. But don't forget the reindeer! Say thank you to Santa's team for all their hard work by following Personal Creations' reindeer food recipe and printing out adorable poems the children can recite aloud! This recipe is super-easy for children to recreate, and preparing the baggies is a terrific way to teach little ones a few crafting skills.
Using a few ingredients you likely have at home, create a special treat the kids can leave out the night before Christmas. This is the perfect way to say "thank you" to all of Santa's hard-working helpers. Once you have your reindeer food, sprinkle onto your yard and await the morning for a special surprise: presents under the tree!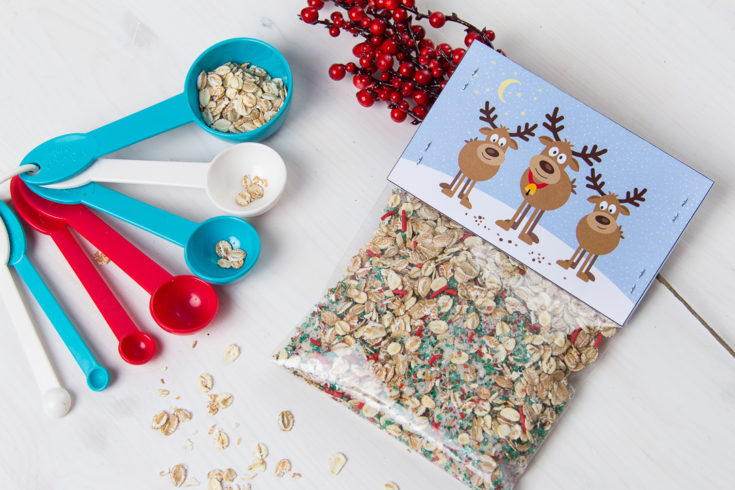 Reindeer Food Recipe
Ingredients
1/2 cup uncooked oats
1/4 cup sugar
1/4 to 1/2 cup red and green sugar crystals/sprinkles
5×7 clear cellophane bag
Stapler
Carrots (for healthy reindeer food)
Cookies for Santa Claus
Directions
Stir all the ingredients together and add to a plastic bag.
Staple poem to the bag at all four corners.
On Christmas Eve, sprinkle the reindeer food outside and recite the special poem! Click here for printable poems and reindeer food tags.