Disclosure: This post may contain affiliate links, meaning we get a commission if you decide to make a purchase through our links, at no cost to you. Please read our disclosure for more info.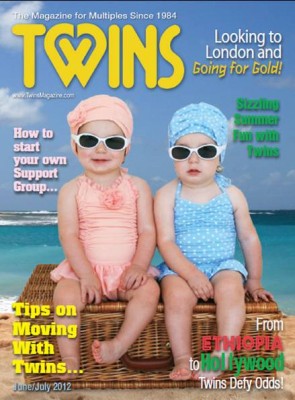 When my twins were little, TWINS Magazine was my lifeline to communicating with other mothers of twins as that was pre-internet plus living in hickville, the closest Mother of Multiples club was hours away. I'm still friends with other moms of twins that I met through the Pen Pal section some 20 years ago. I obviously no longer subscribe since my twins are now adults themselves, but I highly recommend that any expecting mother of twins or mom with young twins subscribe to TWINS Magazine, available now via digital and still available via print.
TWINS Magazine is the only national parenting magazine dedicated to parents and families of multiple birth children. Each Issue Includes: MOM 2 MOM Column, Ages And Stages (Raising Twins at Different Ages), Twins in the News, Featured Articles, Product Reviews, Double Takes Photos, Advertisers, Contests, The Twins Bookshelf and Shop and Other Links.